Google I/O 2019 – All You Need to Know About Keynote Announcements
One of the biggest technology events in the world, Google I/O 2019 has brought big announcements for developers and Android fans alike. Every year, the software giant Google comes up with exciting news in the annual developer conference, and this year is no exception!
Globally, Android smartphone makers, developers, and enthusiasts waited eagerly for May 7, 2019. In around 2-hour long initial keynote, Google has simply rewarded their patience by announcing a plethora of cool stuff. The launch of new pixel devices, Android Q, and enhanced voice assistant are a few noteworthy examples.
Let's have a brief on what Google has brought for us in Google I/O 2019.
This time, the launch of new Pixel phones is special. You may wonder why, so the reason is this Pixel duo can be considered as mid-range phones. Yes, the Pixel 3A and Pixel 3A XL start at just $399 and they have headphone jacks, advanced camera features like Night Sight, Super Res Zoom, and other appealing features.
Exclusion of features like waterproofing and wireless charging makes the new Pixels less pricey as compared to their predecessors. Though you may find the Pixel 3A and the Pixel 3A XL similar to previous versions, a few internal features are removed to keep their price low.
When Google has released Android Q Beta in March, it was clear that the company is all set to come up with more innovative and user-friendly OS. It is fair to mention that the search engine giant has not disappointed us while launching the third beta version of Android Q. Dark Theme for every Android app and Focus Mode are noteworthy features of the latest Android Q Beta.
Though the first beta version of Android Q introduced Dark Theme for apps, Google has provided a complete control on it in this latest version. It can help users to save battery. The Focus Mode enables the users to select specific apps that can be disabled for a particular duration. Well, this feature is aimed at providing better parental controls. What's more, a gesture-based navigation system is here to enable us to get rid of the annoying 'back' button.
Introducing Nest Hub and Nest Hub Max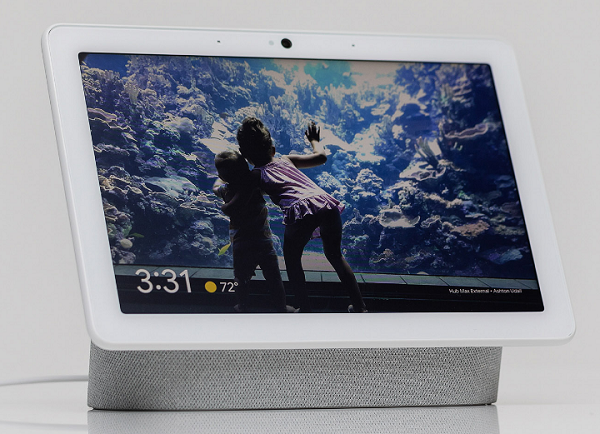 Source
Google's smart home project is on track, and the recent name change is one more proof that the company focuses on every aspect of the project! Yes, Google Home is renamed as Google Nest now. The company has also released a smart display Nest Hub Max at $229 in the event. The device has a 10-inch display screen and it is a combination of Nest camera, Google Home Max, and Google Home Hub. The Nest camera can perform facial recognition to provide personalized results for family members.
Source
Google's CEO Mr. Sundar Pichai has announced that his company has finally reduced the size of the AI package, which is accountable for Google Assistant's smartness. As a result, we get the next-generation Google Assistant that can understand our queries faster than before and give a quick response. Also, the smarter Assistant can now assist the users in replying messages and writing emails.
Incognito Mode in Google Maps
Another cool announcement at Google i/o event was an introduction of Incognito Mode, a popular Chrome browser feature in Maps and YouTube. This feature will be available on both the web and the app. This will allow users to do private searches without worrying about data being stored. Earlier this month, Google has also declared that it will soon let you auto-delete your location tracking data.

Image courtesy of Google
Live Caption is a technology's blessing for hard of hearing people. It can add subtitles on all videos, whether the video is on the camera roll, on an app or website, or the video chat. It is also useful if we want to watch the video in low volume or in public places. What's more, Live Caption feature can also work with phone calls and add a live transcription. It helps deaf people to understand what the other person is talking about.
Also Read: Learn How Android App Development Makes Your Business Stronger
Are you getting bored of waiting for Android updates on your phone? Well, Google has finally given the solution to this problem. Project Mainline removes our dependence on carriers or device manufacturers for getting software updates. From Android Q onward, we can get all the updates directly from the Play Store. Google has also announced to offer updates in 'modules' to handle specific parts of our smartphones. For example, if we want to update the camera feature, the "media components" can help us to do so without touching other device features.
Better Google Lens and New Search Features
The previous year's update has made Google Lens capable of understanding a restaurant menu or text on a paper. Now, Google Lens can readily find the exact dishes on a menu and show the photos of that dish to the users. If you hover Google Lens over a partnered magazine, the images become lively. The text-to-speech feature allows you to translate in over "a dozen languages".
Google has showcased its innovative approach and futuristic vision in the Google I/O 2019 conference. It's interesting to see how these features, devices, and improvements will impact our lives.
Semaphore offers a 360-degree solution to all your Android app development related requirements. Our experienced developers can assist you to expand the business beyond borders through a seamlessly-performing app. Just drop us a line at info@semaphore-software.com and our executives will get back to you soon.