Why Choose React Native for Your Mobile App Development?
When it comes to developing a versatile, stunning, and high-functioning business app for iOS and Android OS, React Native is the most preferred choice of entrepreneurs and developers alike. Developed and maintained by Facebook, this robust cross-platform app development framework offers many business benefits to your company including-
Reduced Development Cost
Code Reusability for Rapid Development
Modular and Intuitive Architecture
Real Native-like Experience
Huge Community Support
Enhanced Performance and Impressive UI
Reduced Debugging
Easy and Quick Maintenance
Why Choose Semaphore for React Native Application Development?
As a top-notch React Native app development company in India and USA, Semaphore Software has built stunning mobile apps that can seamlessly work on iOS and Android-powered devices. Our customized React Native apps can meet your diverse business needs effectively through built-in features based on emerging technologies like AI, AR, and IoT.
100% Transparency | Agile Development | Cost-effective Solutions
Non-Disclosure Agreement (NDA)
Result-oriented Development Strategies
Flexible Hiring Models
On-demand Technical Assistance
Real-time and Regular Communication
Complete Integrity
No Hidden Charges
State-of-the-art Infrastructure
All Services Under One Roof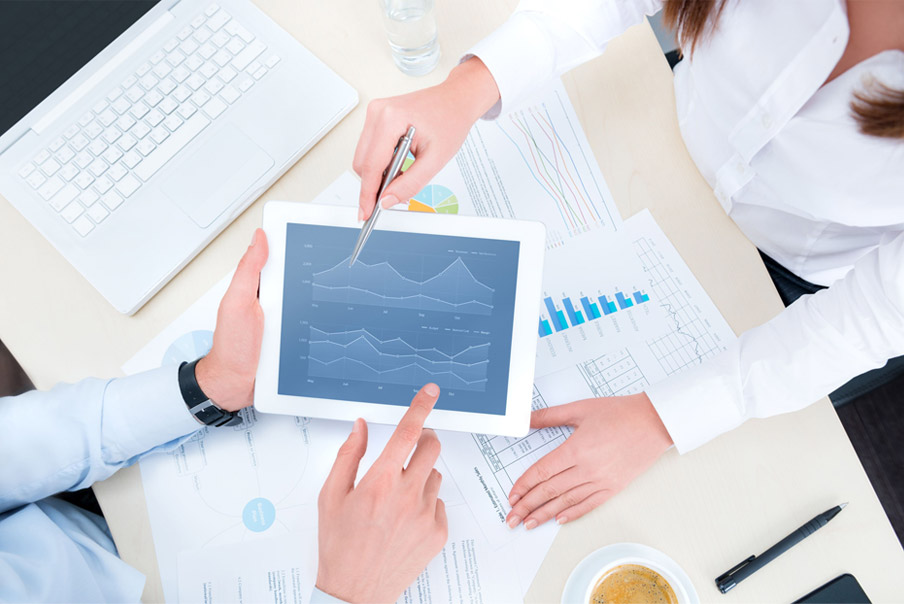 TOP BENEFITS OF REACT NATIVE APP DEVELOPMENT
React Native is one of the fastest-growing and highly popular programming languages in the world. This JavaScript-based framework consists of advanced features to build high-end cross-platform apps for modern enterprises. Here is a list of the top benefits of React Native-
Enhanced performance and high speed
Reduced development cost
Hot reloading for quicker debugging
Highly responsive UI
Shorter development time
Easy-to-adopt framework
Higher efficiency
Support for cross-platform apps
Services you can avail by hiring a React Native Developer
React Native Android Apps

Hire Top Notch React Native developers who are expert at building stunning & responsive Android apps.

React Native iOS Applications

Our React Native programmers are focused to build interactive apps for small to large scale businesses.

React Native UI/UX & Api development

Hire our experienced React Native programmers who are specialized in UI/UX & API development.

React Native Customization Services

We deliver a wide range of React Native customization services that enhance your business productivity.

React Native Testing Services

As a reputed React Native development company, we test every web apps and make it bug free before launching.

React Native Support & Maintenance Services

Our React Native developers are available 24*7 for providing you the quick support & maintenance services.
Hire React Native Developer
Frequently Asked Questions for Hiring React Native Developers
Why do companies use React Native?
React Native is used by many well-known organisations for their mobile apps, but the main benefit is faster delivery. In comparison to other platforms, the ability to reuse code across different OSs makes it simpler and accelerates development.
How much does it cost to hire React Native app Developers?
If you're seeking for a specific estimate, we regret to inform you that this is not possible because there are so many variables that affect the price, such as the following: App type, app complexity, app developer skill, and developer location are all factors.
Why consider React Native for mobile app development?
Blockchain technology is revolutionising the mobile app business in the following ways:
Top reasons to choose React Native:
Framework with a single codebase Saves time and money

provides cross-platform development for mobile apps

Simple development process and a fluid user interface

less memory usage

Widgets, APIs, and flexible UI
Is it possible to migrate an existing native app into a React Native application?
To move your project to React Native, yes, we can assist. We are a group of skilled React Native engineers, and we would be delighted to assist you with the transition. Because it enables you to create code once and distribute it to both iOS and Android devices, React Native is a fantastic option for mobile development. Additionally, it provides native app capabilities including access to the camera, contacts, and GPS position of the device. Please get in touch if you're thinking about moving to React Native.
Why hire a React Native developer?
The time and expertise needed to design a mobile app are significant. For a reasonable price, a React Native developer can produce for your company user-friendly, native-like iOS and Android apps. Your business will save time and money thanks to its unified codebase, which only needs to be produced once for both iOS and Android applications. Additionally, a React Native developer will create mobile apps that are simple to update, manage, and support.
Why should I consider React Native for my project?
The most popular technology today for creating mobile and web apps is react. With its many practical characteristics, including code sharing, reusable components, native modules, and more, it enables a substantially shorter development time to create the program, making it the appropriate technology for any project.
What are a few popular apps built with React?
Many well-known apps, like Skype, Airbnb, Walmart, Uber Eats, Netflix, Instagram, Wix, and many more, are created with or run on React.
Will I be able to monitor the progress of my project?
Yes, you will receive regular updates on the project's progress and your insightful feedback will be considered before going on to the following stages of development.
What type of projects are usually built with React programming?
Any type of business app, including social media applications, mobile commerce apps, photo-sharing apps, news apps, video apps, etc., may be created with React Native.
Why choose Semaphore to hire React Native developers?
Our team of seasoned React Native developers at Semaphore is capable of producing top-notch mobile applications. To suit the needs of your project, we provide a variety of services at affordable prices. To employ React Native engineers from us, consider the following:
Skilled developers with React Native experience

Numerous services to satisfy the needs of the project

rapid turnaround time 24/7 service affordable prices

Talk to us about your project right away.
What Are the Benefits of Hiring Dedicated React Native Developers?
You might increase your business' operational effectiveness and allow it to scale even further by hiring specialized React Native engineers. The dedicated developers will guarantee prompt execution and delivery while upholding a high standard of quality.
Resources
Offshore Development Center

Our Offshore Software Development Center is geared

VIEW ALL