Develop full-featured, scalable web applications with the help of front-end web developers
Our professional Front-End developers can help you save 60% of your development cost with their experience in delivering efficient, interactive, and scalable Front-end web development. As the top front-end web development company, Semaphore guarantees to offer highly qualified front-end software developers to get the work done.
With 10+ years of industrial experience, we provide the best front-end web development services, encompassing HTML/CSS development, theme development, and more, using technologies like React, Vue, and Angular.
Hire remote front-end web developers on an hourly, part-time, or monthly basis to save time and money.120+ front-end applications and websites in various market verticals have been successfully created by our highly experienced developers.
As a result, we promise to give you cutting-edge digital solutions that can captivate large audiences through attractive and functional designs. Our highly-qualified front-end software developers specialise in building smart, captivating, and incredibly user-friendly single-page, cross-platform, and custom apps.
Front-end Web Development Services for User-driven Outcomes
Whether it's web frameworks, web templates, CMS, or aid in maintaining an existing website, our front-end software developer skills elevate your authenticity through engaging designs.
Full Stack Web Development
We create compelling front-ends and reliable backends using our knowledge in system infrastructure, web architecture, and communication protocols.
HTML5/CSS Development
We ensure that interactive features are fed via W3C Standard & Cross-browser compatibility coding standards to satisfy your digital goals, whether they are in the creative or technology realm.
CMS Design and Development
Our Front-end web developers will work with you to create the finest, most adaptive, and most powerful content management system solutions.
Data Migration, Support and Maintenance
Our front-end developer skills will create go-to solutions for migrating critical data, addressing post-deployment queries, and routine maintenance
Front-end Optimization Services
Our front-end optimization experts will improve the usability and speed of your existing website.
Custom Web App Development
Enhance the interactivity and expression of your online portals. Our front-end developers employ clean code and excellent usability.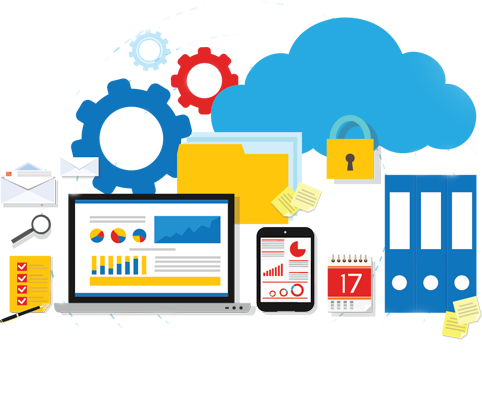 Why Hire Front-end web developers?
Industry Best Practices: Guaranteed use of latest technology for predominant Front-end web development that is completely aligned to industry best practices while matching all your business objectives
Structured Procedure: Get dedicated front-end web developers to reach goals efficiently and match global benchmarks, resulting in premium-quality results delivered on time and within budget.
Save on Salary: You can save up to 30-50% on overall cost when compared to hiring someone full-time without sacrificing quality.
Hire Top 1% Talent: Get access to an elite community of committed front-end software developers, UI/UX designers, QA specialists, and project managers with the expert-level talent, effectively placing them among the top 1% of UI developers.
How to Hire Front-end Web Developers: Simple 4 Steps
Share project requirement
Discuss requirements with the technical team
We'll shortlist the most suitable talent
Project onboarding & task assignment
Technical Expertise of our Front-End Software Developers
In order to scale up your business, we make use of the best-in-class technical stack and framework along with the latest approaches.
AngularJs
VueJs
NodeJs
JavaScript
Flutter
CSS3
HTML5
Services you can avail
by hiring a Front End Developer
HTML5/HTML Development

Hire front-end developers who are experienced in HTML5/HTML Development that's affordable, and reliable.

Angular JS Development

Our programmers are skilled at building user-friendly & interactive Web application with Angular for small to large scale businesses.

Reactjs Development

Our React JS developers have huge experience in developing top-notch web apps for business of different sizes.

Bootstrap Development

We also deliver a comprehensive range of Bootstrap development services to enhance your business productivity.

Extended Team Setup

Our front-end team has gained massive amount of experience in working from remote as an extended team.

Maintenance & Support

Leverage our end-to-end maintenance and support services to facilitate quick adoption & implement immediate fixes for bug.
Hire Front End Developer
Frequently Asked Questions for Hiring Front-end Web Developers
Are Front-end sites secure?
The front-end keeps less sensitive data when compared to the backend. However, we must remember that the front end has the same security responsibility as the back end or DevOps, and their level of security depends on the developer responsible for developing the website.
How much time does it take to build a front-end application?
A front-end application and its backend infrastructure typically take 3-4 months to develop. However, if the scope is quite large, it may take a few more months. However, if done by experts such as Semaphore, the project would be completed and customised in roughly two months.
Can I Hire front-end web developers for multiple projects?
Yes, you can hire various or single developers for multiple front-end web development projects depending on the time to get the task done. To get the front-end web development projects complete quickly, onboard multiple developers and vice versa.
How can front-end web development profit my business?
Front-end applications can enhance direct communication with clients and customers. Business with interactive front-end has enabled clear and direct contact between customers and enterprises by providing instant access to a variety of information at the touch of a button.
What is the cost to hire front-end developers?
The cost varies a lot based on the location. In India, you can hire a front-end software developer for an hourly rate of around $30-$40. Subsequently, the total cost to hire a front-end web developer can be between $1000-$3500.
Which technology do you use for front-end development?
Front End development is done using HTML, CSS, and JavaScript. Furthermore, frameworks like as AngularJs, ReactJs, VueJs, NodeJs, and others can be used. Front-end web developers are responsible for creating the structure, design, behaviour, and content of everything shown on browser screens.
Which front-end framework can be used for large-scale applications?
Vue.js, react.js and angular are the three most prominent front-end frameworks for large-scale projects. They can manage large amounts of data and traffic while also adapting to sudden fluctuations without compromising operational quality.
Which front-end framework can be used for small web applications?
Backbone and Jquery Js are the widely used framework for developing small front-end apps. They're fantastic for building simple, single-page websites and they also separate the programme functionality from UI- making the development process easier.
What is the difference between the front-end and the back-end?
Front-end and back-end developers are responsible for different aspects of a website. Front-end web development is a branch of programming that concentrates on the visual parts of a website with which a user would interact (the client side). Meanwhile, back-end development is concerned with the aspect of a website that visitors do not see (the server side).
Why should I choose Semaphore for hiring front-end software developers?
When you deal with us, you not only receive the finest experience, but you also get the best outcomes because our front-end developer skills are top1% in the industry and they're committed to delivering cutting-edge technology.
Resources
Offshore Development Center

Our Offshore Software Development Center is geared

VIEW ALL