Top Features Unveiled with iOS 10.0 Beta
One of the important announcements made during WWDC was the release of iOS10.0 Beta version. This milestone release version from Apple promises an amazing time with some of the best features on board. This is obviously the developer's version of iOS, but the features will be retained in the final version as well. The final version release date is yet to be announced, but speculations claim it will be released alongside the iPhone 7, which will be launched sometime around September this year.
Let's have a look at some of the features that have been unveiled for iOS10.0, and see how this will affect the user experience positively.
New Lockscreen
Apple has made a slight change to the lock screen. The "slide to unlock" feature has been removed in iOS10.0. This has been replaced with a dual cues "Press home to unlock" and "Press home to open" and both appear at different times below the lock screen. This new method is in sync with the raise-to-wake feature in order to optimize this feature. The phone cannot be unlocked till the home button down and touch ID print is validated. After that the passcode feature will appear to help unlock. This added feature has not received positive reviews, but seems to be a necessary security feature.
Lockscreen Notifications
You will now receive notification bubbles, and you need to use the 3D touch to get to know the hidden menu actions. If you hard press the calendar invite notification, you can accept/decline it. The 3D touch notifications perform better on iOS10 for messages. This allows you to respond to the messages without leaving the lock screen. This is a feature that Android N has also incorporated in the Beta version. You can dismiss all the notifications on the lock screen with a single swipe. Earlier you had to dismiss them in groups, which can be done all at once in this new OS version.
Enhancements for Siri
Siri has opened the Siri doors to welcome the third-party developers. This means you can integrate the third party apps with Siri, and ask Siri to perform the tasks for you. You want to send a chat, ask Siri to do it for you. Similarly, you want to make a call ask Siri to do it for you. Booking rides, searching for photos/videos, etc. in your own phone will become easy with Siri.
The new on-screen QuickType keyboard released with this version will be able to tell the difference between what you are saying and what computers think you are saying. Siri uses deep learning to understand the words you are typing, and the words that are influencing the idea behind the words. With Siri you can analyze conversions, and even pick on meaningful insights from the available consumer conversations. This will help marketers understand their target audience better. You don't need to copy the address to paste it, QuickType does it for you. This intelligent keyboard helps you in getting the information, or analyzing the information.
Apple Music & Maps
The current maps cannot scroll ahead on the route you have looked at. They will come back to the current location, when you try to look for some alternate routes. Panning and zooming have become better with the new iOS10; you can zoom into long stretches and complex routes with the new maps. Maps have started to include the traffic along the routes for better idea on which route to take, and how to go further. This feature will compete with Google's map features, bringing the two maps on the same page.
The music app has also received some tweaks with the release of iOS10.0 beta version. The design is cleaner, and the interface simpler for this version. The Apple Music refresh adds depth regarding lyrics to the app. The "For You" tab helps curate the music personalized to your taste. This tweak will help win more engagement on these apps.
Apple Pay
Apple Pay is expanding its footprints to newer countries. As of now, you cannot send payments directly to the people. You need to remember that Apple Pay is not PayPal, at least not yet. But, things might change with iOS10 update. Apple is taking Venmo mobile payments app head-on with the Apple Pay to be released with iOS10, at least that's what the rumors are claiming. With this new feature, you can send money between two iOS devices. It's very simple, and will redefine the payment structure completely.
Some of these features are being speculated, while the others are surely going to be a part of iOS10.0. Currently, the developer preview will be tested to know which features will work with the users, and which won't.
Semaphore Software is a leading iOS App development company. We have the right resources and skill sets that will transform your idea into the right iOS app. Get in touch with us at info@semaphore-software.com to know more about our iOS expertise.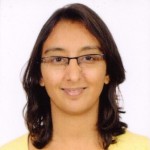 About Deepa Ranganathan
Deepa is a technical content writer at Silver Touch Technologies. She loves researching and exploring new cutting edge technologies in depth and detail. With a sound technical knowledge and a deep love for writing, she offers well researched and informative content for a wide range of readers.