Top Joomla Extensions for Superior Functionality of Website
It seems approachable to add new pages, change information and replace old media content on Joomla CMS based websites. A non-technical person can also manage the Joomla CMS. Spend some time in learning how to administrate the Joomla site via control panel and you have done. Joomla is faster, safer and easily manageable in comparison to other CMS, and it offers over 8600 inbuilt plug-ins, modules and components to enhance the feasibility of the website. Finding the leading Joomla modules and extensions may be a tricky task, but we have made it easier for you. Here are top five leading Joomla extensions, appreciated for their features.
Akeeba Backup
Technical errors may occur in a website, and these may cause loss of valuable data. You may need existing details of the website for further business extension and customer info. Akeeba Backup creates backup and restores website to avoid data loss conditions. It is essential for shopping carts as they need to preserve customer information, product reviews and several other details. Akeeba Backup extension's core version is free, but you should subscribe it for $52 to enjoy all available features of this Joomla extension.
SP Page Builder
SP Page Builder effectively reduces the time taken in building custom pages on Joomla CMS based websites. Just drag and drop the data and the new web page will be constructed in a few minutes. It comes with 38 add-ons and five pre-built page layouts, which helps you in the creation of new web pages for your website. Multiple Joomla development services are applying this Joomla extension to create web pages faster and better.
AllVIDEOS

Compatible with Joomla 1.5 and Joomla 2.5, AllVIDEOS ensures that there will no issue occur regarding video content. Videos are widely used in websites to explain product features, services, and other important things. Uploading too much video increases the load, and the website may get crashed. AllVideos ensures that your website is safe, and you can add more videos to endorse your products and attract new customers.
Phoca Commander

It is free, readily available and profitable for Joomla platform based websites. This extension enables many impressive file handling features including browsing, copying, renaming and moving files. Delete unnecessary files quickly and prevent space on the site for new records. Joomla development companies are widely using this Joomla component to improve file handling experience of the administrator.
RS Firewall
Renowned as a complete protection for Joomla CMS based website, RS Firewall improves the security and prevents injection of harmful codes. It is compatible with all new versions of Joomla CMS and prevents the website from XSS, RFI, Base64, CRLF and SQL injection. It ensures complete security of the website and effectively enhances the workability. When it comes to improving the functionality and safety of the Joomla CMS based website, Joomla development services use extensions. There are many other
constructive extensions available
, helping developers in building more user-friendly websites. These extensions convert a simple Joomla CMS based website into a business worthy web destination. Semaphore Software, with its expertise in
Joomla development,
offers excellent Joomla based CMS solutions. You can get in touch with us for Joomla development via
info@semaphore-software.com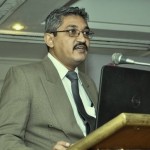 About Himanshu Chudasama
Himanshu Chudasama, an eloquent professional, and an experienced leader, has a deep knowledge in different segments of information technology particularly Web and Mobile Based applications. With a vast experience ranging from project development to management to acquiring and retaining clients, Himanshu Chudasama has acquired both experience and expertise along the way. His love for reading, a strong observation power, and experience ranging in different sectors and industry verticals, help him give out optimum IT driven solutions.