How Technology will drive the Future of iOS App Development Services
iOS 13 is here with a big announcement that is going to bring a radical change in the future of iOS app development services. From iOS 13 onwards, Apple, the Cupertino Company, has separated iPadOS to let iOS platform more focused on iPhones. It shows Apple's intention to make both these devices more innovative than their Android counterparts. Now the ball is in the developer's court.
As an experienced iPad and iPhone app developer, we have delivered many app projects globally. It enables us to notice the emerging trends in the iOS app development before they get mainstreamed in the ecosystem. Here we give a list of five such trends that will decide the future of iOS app development process and evolve it to make the next-gen apps.
1. Artificial Intelligence (AI)
AI and Machine Learning (ML) are two favorite domains of Apple. After introducing CoreML- a machine learning framework- in 2017, Apple has kept on making it more sophisticated by adding new functionality. The company has launched Core ML 3 in the recent WWDC 2019 with on-device training and plenty of other advanced features.
Creative and forward-thinking iOS app developers can come up with new AI-based apps by using the robust AI framework. For example, a few iOS apps can follow the verbal instructions to make transactions. We can certainly expect that AI apps will change the way we accomplish various routine activities. As technology advances, we will have more powerful features in the futuristic iOS apps.
2. Augmented Reality (AR)
There is a surge in the popularity of AR-based apps after Pokemon Go has set new milestones of success. Since then this futuristic technology has grown beyond the gaming and started serving objectives of various industries like retail, manufacturing, education, and healthcare through customized software. Game lovers will also not get disappointed because AR gets ready to bring amazing trends in gaming.
Over the period, the AR technology will make iOS apps more impressive and engaging. The recent launch of ARKit 3 has brought awesome features like people occlusion, motion capture, multiple face tracking, and collaborative sessions. Enterprise-grade iOS apps will get more benefits of thriving AR technology in the future.
3. Internet of Things (IoT)
Worldwide, industries tend to embrace the IoT concept to bring automation and enhance convenience. The technology keeps on improving to meet the diverse demands of modern business. Apart from offering complete control, the IoT infrastructure can help industries to manage every process with ease and provide customer-friendly services. Hospitality, automobile, retail, and manufacturing sectors have remained the biggest beneficiaries of IoT.
In the coming years, IoT will give a rich experience to the iOS app users together with AI. The iOS app developers will unleash the potential of this excellent technology by integrating user-friendly and innovative features. IoT concept is here to stay and it will contribute to revolutionizing the customer's experience with other emerging technologies.
Also Read: Why You Should Opt Minimal UI Design for Making iOS App
4. Instant Apps
Though this is Google-promoted trend, the iOS app development has slowly integrated it. The reason is simple. Many times, people just don't like to download the entire app for a single use. They prefer apps that can be seamlessly run without installing the full app. We can expect that Instant Apps can be the next big thing in the iOS app domain.
5. File Management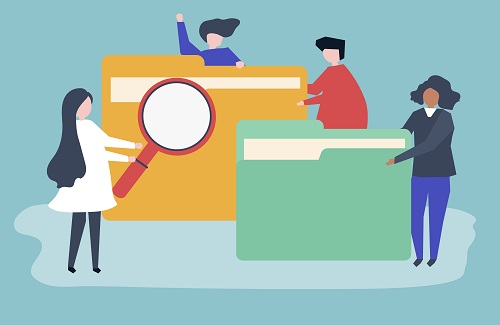 The Files app becomes more advanced in iOS 13 with improved features and enhanced functionality. A better basic search feature, column view, local storage for on-device files, etc. are some of the new features included in iOS 13. Files app enables the app users to get data back up on the cloud. The iOS app development services are aimed at providing the benefits of file management.
In coming years, we will see significant improvement in the Files app and data management features. We can also expect a more robust and comprehensive iCloud facility for developing cloud-based apps.
Other promising trends to watch
Wearable apps for iWatch
Mobile wallet and payments integration
Blockchain technology
In the future, when you hire iOS app developers, just ask them to add features from these emerging trends to make your business app more appealing for the users.
That's not all. Cloud-based app development and evolution of iPad app development are also on the card. All the app users will get is a seamlessly-performing app with advanced features. Time is just right to give your business an iOS app advantage.
Semaphore is a one-stop destination for all your iOS needs. Whether you want an app for iPhone, iPad, or Apple Watch, our expert app developers can come up with out-of-the-box solutions using the latest advancements of iOS app development services. If you want a user-friendly iOS app for your business, just let us know at info@semaphore-software.com. Our experienced business consultant will contact you soon and suggest you the most suitable app solution for your business.