All You Need to Know about Mobile App Development Outsourcing
A business mobile app can help startups, SMEs, and large enterprises alike. From improving customer services to enhancing the brand reputation through online promotion, a feature-rich app can serve many objectives together. This is the reason why many entrepreneurs jump on the mobile app development bandwagon. As per an official report, mobile app revenues will reach 189 billion by the end of 2020. This figure looks achievable because our dependence and reliance on mobile apps are increasing day by day.
Whenever you want to give your business advantage of a seamlessly-performing app, you have two options- either you can opt for in-house development or outsource the app development process. In other words, you can hire app developers to get the job done or you can assign your project to an app development company. At first, it seems like hiring in-house developers is more cost-effective option as compared to outsourcing. But, this is not true. Let's understand both the scenarios here.
In-house App Development
As the name suggests, here you can complete your app project within your office. You will have full control over every aspect of app development, and therefore, you can easily address any requirement or hurdle. Also, your IT team can get insights from experienced app developers that you have hired. So, in the future, it is easy for your IT team to maintain your business app and keep it performing well.
However, this option has several major disadvantages like
• Experience
Mobile app development is extremely challenging and requires a vast experience to meet diverse business requirements. You just cannot expect this much experience from freelancers or individual developers. As a result, you may have to give more time to develop a customized app for your company. Also, your app can fall short of features and functionality.
• Cost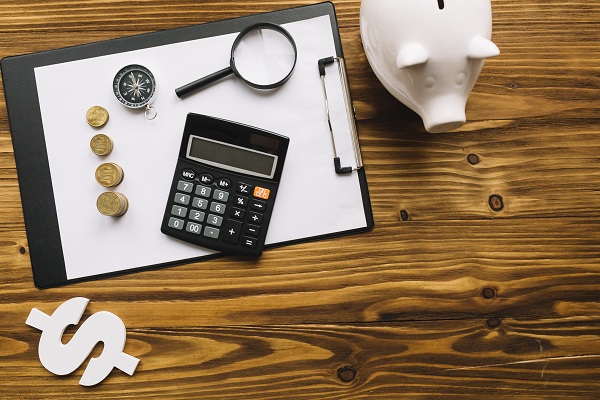 Hiring app developers cannot serve your purpose because your app needs designers, QA experts, and software engineers. Hiring these many resources can be proven costly because of the intensive hiring process. You just cannot handle this process while focusing on critical business activities. When you start something from scratch, you will find that it is way more complicated then you have expected.
• App type
If you want to hire experienced developers, it can be a costly affair. But then, amateur developers can develop basic apps without any significant features and interactive UI. As a result, your company's reputation will be at stake.
These cons lead us to the outsourcing option where you can hand over the app project to small or big mobile app development companies. You have many options here because development agencies are available in all forms. If you own a startup or an SME, you can opt for a small or mid-size app development company. If you run a business on a global scale, it is better to assign your project to big enterprises. Here are the reasons why you should prefer outsourcing to in-house development.
What is the best option for enterprise mobile app development?
When you opt for outsourcing, it is always better to hire an app development company as compared to hire freelancers. While hiring an agency, you can get a group of talented professionals who can dedicatedly work on your project. Also, such development agencies remain updated with the latest tools and technological advancements. A few mobile app development companies can provide you end-to-end app solutions while integrating the advanced features from futuristic technologies like AI, AR, and Blockchain. Many development agencies have both right tools and right resources.
Higher efficiency, competitive cost, and better services are some of the other major benefits of hiring a development company. What's more, you can certainly get your app project done as per the deadline. However, you need to remain careful because there are many companies that charge up to $200 an hour, and come up with a mediocre app. In today's competitive edge, it is better to explore more to get the right development partner from countries like India.
Related Reading- Useful Tips for Outsourcing eCommerce Development Project Wisely
Why you should hire mobile app developer from company?
Nowadays, mobile app development companies offer flexible models to hire certified and dedicated developers. When they work exclusively on your app project, you can have the advantage of having your team outside your office. We can list several benefits of hiring app developers from a company.
1. Professional- They are highly professional with having a good experience of working on various app projects. Usually, you can hire a team of developers that consists of a couple of app developers, a designer, a project manager, and a QA expert. It gives you complete control over the project.
2. Communication Benefit- The company has all modern tools for communication. Therefore, you can stay connected with your team of developers on a 24/7 basis. What's more, most of the developers are good at communication and address your needs more efficiently.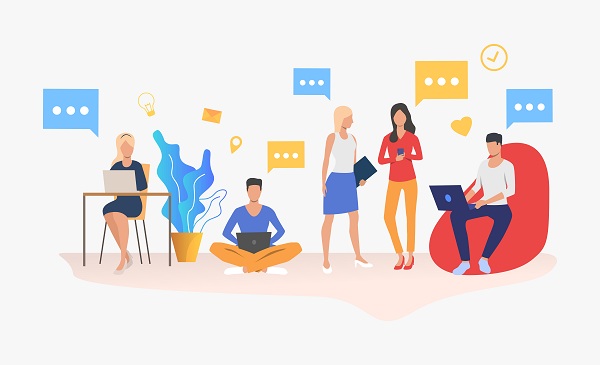 3. Time-zone Advantage- When you hire mobile app developers from countries that are far from your country, you can certainly have a time-zone advantage. In other words, you can have your office run in the other country while your office is closed in your country! For example, if you have a business in the US and you hire a development agency from India, you can have a difference of almost 11 hours, which means that you can easily track the progress.
4. Cost-Effective- Hiring developers from a company is a cost-effective option providing you have defined an app strategy and a complete roadmap. It can save development time and you can save money.
Top tips for making the most of outsourcing
While outsourcing your enterprise app development project, you can keep the following tips in mind to leverage all the benefits of outsourcing.
Focus on quality
You know the best what your company wants. Therefore, you need to set the quality standards for your app and ensure that these standards are followed by your outsourcing partner. You can also share the document of quality standards with the mobile app development company to keep everything in order.
Set deadlines
Just like other projects, you need to set deadlines for completing your app project. It is better to go through a milestone model where every stage has a fixed deadline. You need to make sure that the company meets all the deadlines without compromising on app performance.
Ask for reports
Weekly reporting is good but daily reporting is better! Before assigning your project, you should ask for reporting. Two-way discussions and real-time communication facilities are essential for addressing your business requirements through customized apps.
Stay alert
Mostly, reputed mobile app development companies provide NDA (Non-Disclosure Agreement). However, you should clearly define intellectual property rights and privacy conditions. You can also ask for developing a private repository for your app's code.
Concluding Lines
There is no exaggeration in mentioning that outsourcing of the mobile app development project is a preferable option from the perspectives of various aspects like pricing, app strategy, and overall app performance. When you find the right app development partner, you can expand your business globally. At Semaphore, we offer the best possible app solutions for your business cost-effectively. Let's connect through info@semaphore-software.com to give your company a mobility boost, together.