The 10 Best Free Android Apps of April 2015 for your Businesses
To make our work better and easier, we use different types of apps in our Android Smartphone's for our businesses. Developers work really hard to craft robust and out-of-the-box Android apps to help run our businesses efficiently and enrich our Smartphone's experience. If you are looking for apps that can help you to tweak your Android phone and make your phone more productive for your business, we have handpicked the most useful Android apps of this month. Let's check out the best Android apps of April 2015 for your business!
Office Remote for Android
Office Remote for Android is a remote app for your Microsoft Office helping you manage your documents, presentations and files through your Android Smartphone's. You can start your PowerPoint presentation, navigate between Excel sheets & graphs and scroll through your Word document quickly. Other than these, there are other features too, allowing you to easily control Word, Excel and PowerPoint, causing a corresponding response on your desktop-based MS office. 
Get it on Google play
Mindly
Mindly is a wonderful visual mapping app for your Android phones helping you declutter your mind. This intuitive and easy to use app allows you to create, rearrange, store and print your visual maps. Through it you can structure your thoughts, collect your ideas, brainstorm, plan a project, prepare a speech, prepare for a meeting and write a quick summary. 
Get it on Google play
Infinit
Infinit is a file transfer app, helping you share large business videos/audios or files via your Android Smartphone's. It also allows you to transfer large files between your phone and your PC. The best part is that Infinit doesn't compromise with the file quality as the files are not compressed. It is 30 times faster than using the Cloud or any other file sharing tool.
Todoist: To-Do List, Task List
This app is the world's leading to-do list and personal task manager. It works across all devices and platforms (Desktops, Smartphone's, Tablets, Web browsers, and E-mails), helping you boost your business productivity and achieve efficiency. You can manage your tasks, share projects, assign tasks, save images and audio notes, store entries in the Cloud for access from multiple devices and much more. You can even use this app with Android Wear. 
Get it on Google play
Business Plan & Start Startup
This is an excellent app for creating your business plans and starting your business in the best possible way through a well-crafted business plan. It will also keep you motivated and on the track, helping you to connect with the community of fellow entrepreneurs and experts to guide you in creating business plans and running your business successfully. 
Get it on Google play
Pocket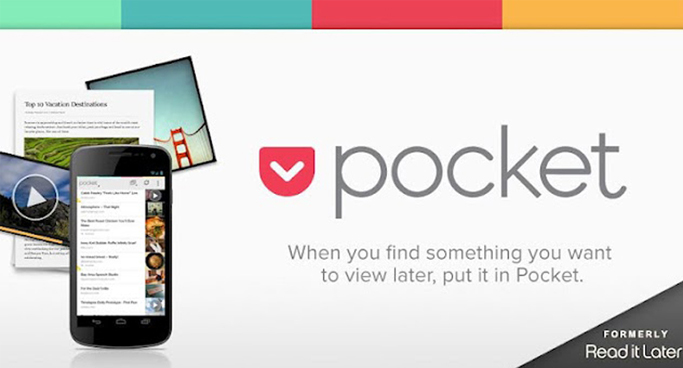 Pocket is a kind of bookmarking app that helps you to read or view articles, videos and web content from your Android Smartphone's and tablets even when offline. This app is particularly helpful when you are on your business trip or are travelling. It comes with reading modes for Day and Night and offers unlimited storage to save all the article and videos in one place. It looks at the topics of your articles you save most often and creates categories based on that. You can even share anything from this app to Evernote, Twitter or Facebook. 
Get it on Google play
KartRocket Online Seller App
KartRocket Online Seller app allows you to create your online stores within minutes and manage it on the go. You can click & upload your products easily, build an attractive responsive site, share & sell your products through WhatsApp & Facebook, sell your products on leading e-Commerce platforms, manage your orders from anywhere, drive high traffic through affiliate listing and more. This app simplifies online business and allows sellers to start selling online with zero investment.
Pushbullet
Pushbullet is an amazing app to bridge between your Smartphone's and PC's OS. You can easily push text, files, links, maps and much more from your PC to your phones and vice versa. It also allows pushing from one device to many other devices and even to your colleague's device! You will be able to see your Phone's notifications on your PC. This app really makes the work of businessman and professionals easier by saving a lot of their time. 
Get it on Google play
GoToWebinar
GoToWebinar app allows you to not only see and hear webinars, but also participate in them while on the move. It gets quickly downloaded with no requirement of signing up, signing in or giving your contact details. You can join the webinar with just a tap and on joining an event; you will be automatically connected to the audio. You can even take part in the polls, raise your hand and ask questions to the speaker in an event. This is thus an easy and quick way for businessmen to participate in online events, even while they are travelling. 
Get it on Google play
Prey Anti Theft
Prey Anti Theft is a tracking app that can trace your lost phone by using the device's GPS. It also prevents your business information in your Smartphone's, from getting hacked. You can remotely locate, lock, wipe and recover your Android Smartphone's or Tablets if they are stolen or even missing. It allows you to deactivate your phones via a text message and even notifies you if your SIM Card is replaced. We are sure these apps will add utility to your Android devices, helping you run and manage your businesses effectively. Also check out the
top 17 essential business apps for Android!
Semaphore Software is a leading
Android app development
company, well-known for delivering high-quality and user-friendly Android apps for businesses. Our developers build robust and innovative business apps, helping you ease your day to day official tasks. Get in touch with us through
info@semaphore-software.com
 to connect to our proficient and creative
Android app developers
!!