Why Offshore Software Development can be a Smart Move in Pandemic
COVID-19 has drastically effected both international and domestic markets across the globe and has uprooted the global economy thereby leading the world economy to recession worse than 2008. It is not clear for how long this pandemic is going to affect human life, which has made it more important than ever that we improvise our strategies and approaches and opt for remote working in order to stop the outbreak and cover the significant revenue losses at the same time.
If your quarantine time has made you think that- you need a web presence in the form of mobile application or website, or you have a new online business idea, or you need enhancements in the existing business model through automation, or your just an IT company looking for cost-cutting yet maintaining the work quality the same – then hiring an offshore software development company is the best strategy to pot for and put your thoughts into actions, alternative to in-house development.
As offshore development will not only be a cost-effective option with maximum ROI but also be a smart choice as they have the required infrastructure to deliver end-to-end software development services with extended support.
COVID-19 has ruptured the revenue management for all- be it small scale or large scale company, hence it is the need of the hour to ensure that maximum output is generated from minimum investments, ensuring best ROI- and choosing an offshore software development company will cover all that for you.
Not, yet convinced to invest over a team of offshore developers sitting miles across working on your dream project and consuming your hard-earned money? Let us have a look at the reasons why you should opt for offshore development.
Why should you invest in an offshore development services?
We say yes it is the best option looking at the current scenario. Here are the reasons why you should opt for an offshore software development company.
1. Budget Friendly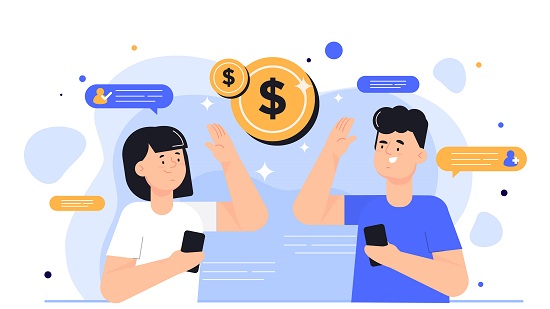 Offshore development teams are most budget-friendly to hire especially now when the economy is worst affected due to COVID-19. Not only the currencies of most of the developed countries are doing well over developing countries with skilled labour, but also, offshore software development companies are ready to provide their services at optimized rates.
Offshore development is the best choice for outsourcing as it will not only enable your company to do cost-cutting over in-house team expenses but also provide the same level of outputs in a lesser price. In today's scenario outsourcing to an offshore software development company team might just help your company come out of this pandemic doing well.
2. Use Diverse Technologies and Tools
The best offshore software development company will have a diverse portfolio with a huge list of software, websites and mobile applications on which they have worked. Not only their portfolio be diverse in terms of industries in which they have provided their services but they will also have experienced developers working with different languages and tools. Thus an Offshore software development company will be able to have your back when it comes to consultation or even complex developments, integrations and technical research work.
3. Provides end-to-end services with focused strategies
An Offshore software development company with a professional team will make sure that your needs are catered right from the requirement gathering stage till the final deployment of the software.
At Semaphore we ensure that we provide our client's strategies and approaches that are best suitable for their business type, budget and availability. Contact Us.
4. Dedicated Team Trained to work remotely
At times the in-house team might have workload and hence efficiency and quality of the software might compromise in these cases hiring an offshore development team will rescue your overburdened in house team, ensuring that a dedicated offshore team is working towards a particular goal set by you.
In the time of the pandemic, getting connected to the in-house team is the most hectic process due to lack of systems, proper internet connections and other infrastructures. Offshore teams are well trained and equipped to work remotely and handle communication via different communication channels like Skype, email, Webex etc.
Why a hire a whole Offshore Development Company and Not Just a Freelancer?
Since we are talking about cost-effective solution it might have popped into your head that why not hire a freelancer instead of an offshore development team to further cut down the cost of development. Well here is why you should go for an Offshore Software Development Company rather than a freelancer:
Freelancers do provide a solution at a lesser cost than an offshore software development company but when it comes to quality they might not be able to deliver what they have promised. They do not have much expertise when it comes to working over complex projects and tools, mostly they do not provide post-deployment support. It is a great risk to hire a freelancer for a project that is huge and complex or have a fixed deadline.
Choosing an offshore software development company such as ours is best as we have dedicated experts for services like designing, development, consulting testing all under one roof.
Benefits of Hiring Us as Offshore Software Development Team?
Provide consulting and end-to-end solutions
Experienced and dedicated team of developers
Quality work with great turn-around time
We versed with project management tools
Maintain proper communication and provide regular updates
Adaptive hiring model as per client requirement
Provide training, maintenance and post deployment support
Conclusion
In this testing times collaborating with an offshore development company is one of the best moves you can take at the moment. You will ride through this tough time victories if instead of going solo you decide to ride along with an offshore team. It is high time to shift from conventional in-house management to establishing long-term strategies with and offshore software development company and laying a roadmap to prepare for unforeseen future chaos that COVID-19 might bring.