What's New in OS X 10.11?
Apple has recently released the Beta version for OS X 10.11 El Capitan. The announcement of the arrival of this all new OS was made during the WWDC 2015. Apple has filled in a lot of promise with the release of this new version for the developers. With exciting features, and amazing improvements, this new OS version definitely is something to look forward to. Let's take a look at what's new and interesting in OS X 10.11.
Improved Processor Speed
This new version has aimed at improving and increasing the processor speed. The whole idea is to make switching easy and fast. You can launch an app, or switch between apps at a speed 1.4 times (approximately) faster than what you could manage with the earlier versions. This is yet to be tested in real world conditions.
Efficient Mail
With the OS update, Apple Mail is also getting updated. Along with aesthetic updates, Apple mail is gaining speed enhancements too, which is definitely something to look forward to. You can use Swipe to mark the messages unread, or to push them into the trash folder. Some of the potential information within the email, like a reminder or an event will be pushed into the banner, so that you can actually view them, and know how to plan your week or day. You get an "add contact" link in the banner, in case some new person, not present in your contact list, mails you.
Snap It!
For long, multitaskers have found it difficult on Apple OS. Things will change with OS X 10.11. With the snapping feature, you can have multiple windows snapped against each other, thus enabling you to see the content all in a single view. You can drag and drop the windows, and also position them as per your needs. You can even magnify a particular window, while reducing the size of the others in context, to study your content better.
Better Search with Spotlight
Spotlight, with Yosemite definitely gave good hard drive results. With Spotlight, you have more options for search, and better results too. You can even search with regional language for documents that you have worked on. The search is not just restricted to the hard drive or the internet, but also to the cloud and other aspects. The increasing floor for search will definitely delight users of OS X. Spotlight is becoming smarter.
Safari's Pinned Sites
The Safari browser has definitely been revamped with OS X 10.11. Pinned site is the new feature that Safari has come up with for users in this new version of the OS. You may have a few sites that you want to revisit through the day. You can pin these sites using the big icons to the top corner of your browser, and click on them whenever you wish to visit them. These sites will be running in the background, and can be brought to the front when you need them.
Improved Notetaking
Apple's Note app, a definite competitor to Evernote, has taken the notestaking need for people seriously. For this purpose, it has tweaked its Notes app to import contents, take down lists in a swift way, or save the important notes, photos etc. in an easy and interactive manner. With the attachment browser, you can attach the notes, and other files the Pinterest way. With an improved interface, this app is definitely gauging on the needs of individuals. The Beta release of OS X 10.11 has definitely caused speculations among developers and users. These features are yet to be tested in the real environment. Semaphore Software is a leading website and
mobile apps development company
. To get more information on the same, contact us via
info@semaphore-software.com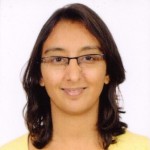 About Deepa Ranganathan
Deepa is a technical content writer at Silver Touch Technologies. She loves researching and exploring new cutting edge technologies in depth and detail. With a sound technical knowledge and a deep love for writing, she offers well researched and informative content for a wide range of readers.