Sign It Mobile App! – Document Signing Made Easy
Imagine a situation where you have to sign huge documents that need to be sent to the client or business partner? It could become a tedious task if it had to be done manually. You have to get a print, sign the document and then scan it and send it. This process continues for every document that needs to be signed. In case you make a small mistake, you have to repeat the process again. Wouldn't you rather there was a hassle free method to get this task done? To overcome this type of problem, we came up with Sign It! 'Sign It!' is a simple e-Signature application which facilitates users to sign their important documents anywhere, anytime in just 2 steps. It provides an easy way to sign any document, and share the signed documents with anyone via native sharing options. The Sign It! smartphone application has been exclusively designed and developed for iPhone, Android and Windows Phone 8 platforms. The app allows you to crop the document, add signatures by selecting different colors. You can also save the signatures for immediate use & protect the signatures with the help of a password. The app helps manage your previously signed documents in offline mode.
Sign It! Mobile App Features :
Multiplatform Availability:
A multi-platform Sign It! app allows you to use it on any device compatible with iOS, Android and Windows Phone platforms.
Capture the Document / Select from Library:
You can add signature by capturing the document using your camera or by selecting the image from Image Library. Once you have the selected image, you can add signature to it.
Crop Captured / Selected Document:
Crop the selected image portion of the document as per your requirement and add the signature to it.
Rotate the Document:
Rotate captured or selected image to left or right prior to adding the signature.
Add Signature on Document:
Add Signature on captured / selected image.
Also Move / Resize the signature on the document.
Change Signature Color:
Sign the document using the various colors
Change the color of the signature from the available colors such as: Black, Blue & Red.
Save Signature/s in Signature Library:
Save the signature for easy & immediate use
Allows you to save multiple signatures
You can save your signature using the secure PIN
Browse Signature for Immediate Use:
App has an option to browse 'Saved Signature' under 'Add Signature' section
App displays all saved signatures, and you can select any saved signature from the list and add it to the document
Protect and secure signatures using password
Authenticated and secure access to your signed documents by following a simple registration process.
Create PIN after installing the application for the first time and secure your saved signature.
You can manage the library of your signed documents
Helps you save & manage all the signed documents
Allows you to delete & share saved documents
Easily Share Signed Documents
Share signed document anywhere anytime using native social platforms
Let's you capture & add signatures to important documents. It also allows you to share the signed documents with anyone
Allows sharing of your signed documents through SMS, Bluetooth, Emails, Chats, Native Apps and even on Social Networking Sites.
Offline Usability:
You can use this application even in the absence of internet connection; of course, you will not be able to use the sharing feature
It allows you to capture/browse, sign and save the documents in offline mode.
In case of unavailability of internet connection, you can add signature to the document & save it for future use
By using the Sign It! application, you can make your document signing experience more easily and hassle-free. "Sign It!" app proves to be user friendly and quick to understand for all Smartphone users.
Following are some application reviews available on App Store by app users:
"Good Job! Performance of app is really good. I am able to complete my work easily with Sign It! Keep it up"
"Really helpful for business people I am business person and doing 100s of signature on contact papers regularly, & also send e-copies to client by scanning it. But with Sign It! its easy to sign papers by taking snapshots and share it with clients."
"Amazing App Its really good app for signing bunch of hard papers just bu capturing it. Good Work."
"This is what I was searching for! Thanks"
The Sign It! application is available on
iTunes
,
Google Play Store
&
Windows Phone Store
for free to download. Download Now!! Semaphore Software is a leading
Mobile apps development company
. We offer specialized
Android app development services
. You can contact us through
info@semaphore-software.com
to know more about the services we offer.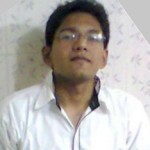 About Dharmesh Shah
Dharmesh works as a Business Analyst. He is analyzing and re-functioning of Mobile Application on various platforms iPhone, iPad, Android, Blackberry, and Windows Phone. He is also doing requirement gathering, proposal preparation and product management tasks. Other than proposal, he is also doing In-House product conceptualization.