President Pranab Mukherjee Launched the Sajag App, an Energy Saving Solution, Developed by Silver Touch at a Recent Event in Delhi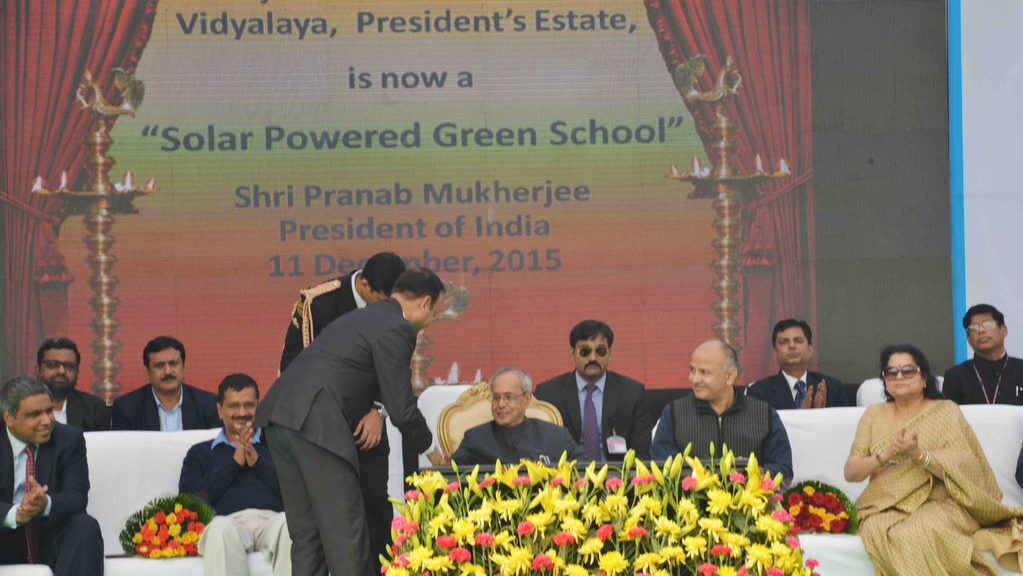 December 11, 2015- Delhi India- The depleting energy sources poses to be a great challenge to the society. President Pranab Mukherjee, in an event named Umang hosted by Tata Power Delhi Distribution Limited in Delhi, launched a new app https://play.google.com/store/apps/details?id=com.energyhub named Sajag developed by Silver Touch Technologies Ltd. This event was attended by Delhi Chief Minister Arvind Kejriwal and Deputy Chief Minister Manish Sisodia. Vipul Thakkar (Managing Director) and Himanshu Jain (Director) represented Silver Touch Technologies at this launch event. This app aims to offer solutions for energy conservation, which will eventually help evade the situation in a rational manner. This app will offer unique and smart solutions to solve the different energy conservation problems that are affecting the society.
Silver Touch Technologies has developed this to help users get a better understanding of the energy demand and usage in their homes, which will in turn help them save energy. With this app, users can calculate energy requirements in their homes, and address the energy inefficiency issues. There are tips provided in this app, which will help the users reduce their energy bills drastically. You can download the app from Google play store as well as on TDPPL website.
"Currently, global warming is a major challenge for the society. Every individual should take it on them to help save the environment. India should focus on sustainable development, by leaning towards wind and solar as sources of power" Said Pranab Mukherjee, President of India, during the launch event.
This app will help the people of India make informed energy decisions. With clean and green energy, India can move forward towards sustainable development.
About Silver Touch
Silver Touch Technologies Ltd. an offshore web development company and a global IT solution provider, offers a wide range of IT services focusing on Software Development, E-Commerce, Web Design & Development, Search Engine Optimization, Mobile Application Development, IT Infrastructure Management, System Integration, Network Management, Portal Development and more. Accredited with CMMi5, ISO 9001:2008, ISO 27001 and ISO 20000 certifications, it delivers comprehensive software solutions and services of utmost quality by adopting the latest technologies. Headquartered in Ahmedabad – India, it has business development centers at various locations in India including International Centers in US, UK, Australia, France, Sweden and Germany. Having served a broad spectrum of industry verticals, it has bagged many prestigious awards. For more information, visit us at http://www.silvertouch.com