State Government of Uttar Pradesh, India Inaugurates UP NRI Portal
Chief Minister Akhilesh Yadav, Government of Uttar Pradesh, India recently launched NRI Portal, an interactive portal to connect with UP NRIs developed by Silver Touch.
Dec. 5, 2014 – Lucknow, India
– Chief Minister Akhilesh Yadav – Government of Uttar Pradesh, India recently launched NRI Portal to provide assistance to NRIs and their families from UP. The portal which has been conceptualized, designed and developed by Silver Touch Technologies Ltd. is a one-stop portal for NRIs residing overseas and native to UP. The NRI portal
http://www.upnri.com
will be looked after by the NRI department of Uttar Pradesh. The UP NRI Portal is considered to be an attempt to draw NRIs attention, before the NRI Divas is held on January 17, 2015. The portal will make flow of communication with the state government easier, helping solve NRIs problems and even assisting them to support state government's work. The portal has online registration facility where NRIs will get access to NRI Card Application. Through NRI Card Application the government will issue "NRI Card", enabling UP NRIs for certain facilities. The portal having many informative pages would provide them necessary information about the state by just at the click of a button including policies details beneficial to them and their families, state government's projects and various investment opportunities. This would not only encourage investment, but strengthen emotional ties of NRIs with their native country.
The UP NRI Portal developed by Silver Touch Technologies Ltd. has been built by focusing on UP NRIs and their needs. The portal has been developed in ASP.NET on MS SQL Server Platform. It has been launched in English and there's a plan to launch its mobile app as well. The portal is CMS (Content Management System) driven, making it dynamic and helping the users take benefits of its unique features. The information stored in database is fetched in real-time. The portal is mobile compatible, making it viewable on mobile and tablets and giving it a faster loading speed. The portal also allows changing font size without changing the User Interface. The Web portal developed is WCAG (Web Content Accessibility Guidelines) compliant, making it accessible to users with disabilities. Portal's high contrast view also gives a better user experience for visually challenged users. There is also a facility of screen readers for people with visual impairment. The portal supports advanced search helping users search something specific by putting exact phrase/word. There is a sharing feature in portal, allowing users to share the link of portal on various social networking sites and sharing via Email too. Chief Minister Akhilesh Yadav appreciated the work and for all the efforts put in for successfully developing the UP NRI Portal.
About Silver Touch
Silver Touch Technologies Ltd. an offshore web development company and a global IT solution provider, offers a wide range of IT services focusing on Software Development, E-Commerce, Web Design & Development, Search Engine Optimization, Mobile Application Development, IT Infrastructure Management, System Integration, Network Management, Portal Development etc. Accredited with CMMi5, ISO 9001:2008, ISO 27001 and ISO 20000 certifications, it delivers comprehensive software solutions and services of utmost quality by adopting the latest technologies. Headquartered in Ahmedabad – India, it has business development centers at various locations in India including International Centers in US, UK, Australia, France, Sweden and Germany. Having served a broad spectrum of industry verticals, it has bagged many prestigious awards.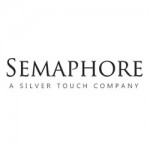 About Admin
Semaphore; A Silver Touch Company has been offering extensive range of services such as Mobile App Development, Website Development, Custom Software Development, Agile Development, Product Development & Support, Legacy Applications Re-engineering, Networking & System Integration services , Data Warehousing & Business Intelligence, Web Design & Multimedia Services and Business Process Outsourcing to the client spread all over the globe. It has been accredited with labels of CMMI 5, ISO 9001: 2008 and ISO 27001 Certification for observing international standards while offering customized solutions.