New Website for the Home Department UP Launched on 1st April
5th April, 2016- Uttar Pradesh, India- On 1st April 2016, Chief Minister UP Shri Akhilesh Yadav launched the all new website for the state Home department at the senior police officials' conference, held during the Police Week. Silver Touch Technologies Ltd., a leading technology solution provider based in Ahmedabad, designed and developed the new website for UP Home Department. This website has been developed to offer information on the citizen centric services offered for the people residing in UP. The RTI is an important aspect of this website, which has been devised to help the citizens know and understand their rights, so that they can act accordingly. The important schemes and their last dates can be known from this website. The main reason for redesigning the new website was to make it more effective and increase its impact on the citizens. "We aim to increase and improve the transparency between the citizens and the department, so that more citizens can be benefitted from the citizen schemes launched by us. We have also included a tab "What's New" wherein we will inform people about the new schemes that have been launched by the Police Department." Said Devashish Panda, New Principal Secretary, Home Department, UP The new website contains details on the Project Dial 100, information on the signature building to be erected for the state police department, the women power line 1090, and necessary information which will improve the transparency between the police officials and the citizens. The main aim is to make the system more efficient, transparent and effective, so that citizens feel safe and secure. The new website has been designed in line with the needs for women empowerment, and women safety. Helpline for women, one point contact details, and other security related information are provided in detail on this website. This Government aims to reach out to more people and help them gain benefits with this website.
About Silver Touch
Silver Touch Technologies Ltd. an offshore web development company and a global IT solution provider, offers a wide range of IT services focusing on Software Development, E-Commerce, Web Design & Development, Search Engine Optimization, Mobile Application Development, IT Infrastructure Management, System Integration, Network Management, Portal Development and more. Accredited with CMMi5, ISO 9001:2008, ISO 27001 and ISO 20000 certifications, it delivers comprehensive software solutions and services of utmost quality by adopting the latest technologies. Headquartered in Ahmedabad – India, it has business development centers at various locations in India including International Centers in US, UK, Australia, France, Sweden and Germany. Having served a broad spectrum of industry verticals, it has bagged many prestigious awards. For more information, visit us at
www.silvertouch.com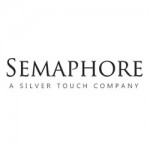 About Admin
Semaphore; A Silver Touch Company has been offering extensive range of services such as Mobile App Development, Website Development, Custom Software Development, Agile Development, Product Development & Support, Legacy Applications Re-engineering, Networking & System Integration services , Data Warehousing & Business Intelligence, Web Design & Multimedia Services and Business Process Outsourcing to the client spread all over the globe. It has been accredited with labels of CMMI 5, ISO 9001: 2008 and ISO 27001 Certification for observing international standards while offering customized solutions.