Mobile vs Web – The Paradigm Shift Infographic
With technology acquiring smartness, a definite change has been observed in the internet usage and consumption patterns among consumers. If you are a business, ready to market your products/services to the consumer, you may want to feel the change. Statistics are showing how intent the consumer is on using the mobile. Gone are the days when internet could be accessed while staying put on your desk; today's consumers love meddling with their phones, tablets etc. while on the go. A peek into the statistics will help prove this point.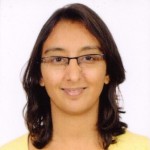 About Deepa Ranganathan
Deepa is a technical content writer at Silver Touch Technologies. She loves researching and exploring new cutting edge technologies in depth and detail. With a sound technical knowledge and a deep love for writing, she offers well researched and informative content for a wide range of readers.