Mobile Commerce (mCommerce) 2015 Infographic
With the increase in use of smart phones, people now prefer to buy online through their phones or mobile apps, while being on-the-move. This gives rise to the demand of mobile optimized eCommerce sites and mobile eCommerce apps. Silver Touch, a renowned mCommerce company caters to these requirements and offers Silver Shop app for iPhone, iPad, Android and Windows 8 allowing your Magento eCommerce store to extend its functionality, giving native user experience and allowing your buyers to purchase products from your online stores easily from their smart phones & tablets.
Through this info-graphic you will learn about importance of mCommerce in online business.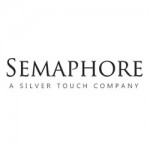 About Admin
Semaphore; A Silver Touch Company has been offering extensive range of services such as Mobile App Development, Website Development, Custom Software Development, Agile Development, Product Development & Support, Legacy Applications Re-engineering, Networking & System Integration services , Data Warehousing & Business Intelligence, Web Design & Multimedia Services and Business Process Outsourcing to the client spread all over the globe. It has been accredited with labels of CMMI 5, ISO 9001: 2008 and ISO 27001 Certification for observing international standards while offering customized solutions.