The 2015 Mobile App Development Strategy For You
Trends changed for the year 2015, and you definitely need to restrategize your mobile app development efforts, if you want to get some positive outcome out of it. You need to incorporate some defining elements when you go for a new app development strategy this year. There is a change in the IT infrastructure as well as in the visual development environments, which calls for restrategizing. So, while you are at it, here are some elements that you may want to work out for the strategy building this year for
mobile app development
. Let's work through the points one by one.
Increased Visual Development Environments
For most enterprises, the challenge lies in hiring the developers as fast as possible. When you are unable to hire a developer when needed, you face delay in projects, and add on to the backlog. This is where you need to strategize first. You can begin by taking advantage of the low coding visual development environments to create your mobile apps.
The Bimodal IT Format
The premise of bimodal IT format lies in embracing two different formats of mobile app development: the traditional version and the acknowledgement of visual development environments. You will need to work on your mobile development strategy such that non developers innovate using the visual development environments, and then the IT developers focus on the strategic perspective of the apps with the expertise and coding.
Venture into Cloud Based Development
You will need to move towards cloud based mobile app development, and strategize accordingly. There is an improvement in productivity as well as collaboration when you move to the cloud. Elasticity, agility and operational costs savings are some of the huge benefits that come with cloud based development. The modern browsers are mature and fast and offer improved performance to the developers. Along with HTML5, the browsers also offer native user like experience. The added benefit is that the developer can access the cloud based tools from anywhere, which aides in quick development.
HTML5 Will Rule
You will need to choose your development platform carefully. It is upto you whether you want to go for native platforms or choose HTML5. HTML5 is quite popular when it comes to developing enterprise mobile apps. The native mobile apps are definitely better in terms of performance and aesthetics, but HTML5 is slowly improving in that segment. With jQuery, Angular JS and Iconic, you can make your mobile app on HTML5 look aesthetic and user friendly. In fact, these agents also help improve the performance of your mobile app. A strong mobile strategy framework will help you create apps that will run successful. You will need to implement the latest trends, and incorporate innovation techniques to make user friendly apps. Bimodal IT will help fast development and implementation of mobile apps. Semaphore Software is a leading mobile app development company. To know more about the services contact via 
info@semaphore-software.com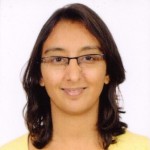 About Deepa Ranganathan
Deepa is a technical content writer at Silver Touch Technologies. She loves researching and exploring new cutting edge technologies in depth and detail. With a sound technical knowledge and a deep love for writing, she offers well researched and informative content for a wide range of readers.