Government of Maharashtra Launches Web Portal for Social Justice and Special Assistance Department
December 9, 2015- Maharashtra, India- On the occasion of Dr. Ambedkar Mahapariniran Diwas on the 6th of December 2015, Chief Minister of Maharashtra Shri Devendra Fadnavis launched the web portal
http://www.sjsa.maharashtra.gov.in
 devised for Department of Social Justice and Special Assistance. This portal was developed to showcase the different activities done by the Department for students, people with disabilities and the citizens of Maharashtra. This platform aims to showcase the abilities of the citizens with disabilities, and help them get independent. Silver Touch Technologies Ltd. has designed and developed an Open Source Drupal based website to cover the activities performed by the Department for the Maharashtra state citizens. This will act as a single window to offer in-depth information about the departments work, the history as well as the different citizen-centric schemes initiated by the government for the students and people with disabilities. This is an information broadcasting website available in both English and Marathi languages. "With this website, we aim to help the students and citizens requiring special assistance. We will provide them a platform to promote their activities and gain independence. With the convenience of a portal, they will be able to get all the information, latest schemes and news sitting at home. This information based website aims to help them in every possible way." — Representative for the Department of Social Justice and Special Assistance said.
About Silver Touch
Silver Touch Technologies Ltd. an offshore web development company and a global IT solution provider, offers a wide range of IT services focusing on Software Development, E-Commerce, Web Design & Development, Search Engine Optimization, Mobile Application Development, IT Infrastructure Management, System Integration, Network Management, Portal Development and more. Accredited with CMMi5, ISO 9001:2008, ISO 27001 and ISO 20000 certifications, it delivers comprehensive software solutions and services of utmost quality by adopting the latest technologies. Headquartered in Ahmedabad – India, it has business development centers at various locations in India including International Centers in US, UK, Australia, France, Sweden and Germany. Having served a broad spectrum of industry verticals, it has bagged many prestigious awards. For more information, visit us at 
http://www.silvertouch.com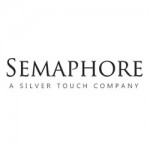 About Admin
Semaphore; A Silver Touch Company has been offering extensive range of services such as Mobile App Development, Website Development, Custom Software Development, Agile Development, Product Development & Support, Legacy Applications Re-engineering, Networking & System Integration services , Data Warehousing & Business Intelligence, Web Design & Multimedia Services and Business Process Outsourcing to the client spread all over the globe. It has been accredited with labels of CMMI 5, ISO 9001: 2008 and ISO 27001 Certification for observing international standards while offering customized solutions.