Common Pitfalls to Avoid While Developing Magento Store
Magento has revolutionized ecommerce development and created numerous opportunities the world over. According to estimates, more than 200,000 online stores across different niches are powered by this open source ecommerce content management system. In a competitive ecommerce market you need to adopt the best practices of Magento development while launching and managing your store. Here are some of the common pitfalls that you need to avoid.
Poor Choice of Themes
This is the most common mistake that many developers commit and the problems multiply when the store is launched. Always analyze every aspect of the theme before you install it to the server. It is equally important to foresee the future needs and goals before you zero in on a theme. Will it stand good when you add more products and categories? Is it appealing to your target audience? Is there enough scope of customization? You need to consider all these before you choose a theme for your website. If you can't find one, get one designed from scratch that addresses the niche needs of your business. A unique theme also adds to your branding quotient.
Shared Server
Technically Magento powered online stores can share server resources with other online stores or websites. Practically though the results are very poor and should be avoided under all circumstances. You can easily configure the online store on any server that supports PHP5 and MySQL. Here you need to understand that Magento is a big application that utilizes lot of resources unlike a WordPress powered blog or website. Sharing resources leads to poor experience and can disastrously affect the success of the online store.
Modifying Code
While there is nothing wrong in modifying the original codebase, avoid it unless you are left with no option to achieve certain features and functionalities in your online store. The problem with modifying the code is that it would create problems when you plan to install an extension or upgrade to the newer versions of Magento in the future. It goes without saying that you must follow the Magento architecture principles to derive the best performance out of it. Also while installing extensions make sure that the third-party extensions are compatible with the latest version of Magento and delete any unused extension that you don't plan to use in the future.
Navigation Issues
Many stores flounder in this aspect resulting in poor customer experience and lack of sales. While a chunk of the users would directly land on the product page through the search engines, many others would browse through the products from the home page. Are users able to navigate to all the product pages from the home page? If not, you need to fix this problem. The categorization of the products needs to be logical and users should find it easy to search for the products.
If you are planning to build a Magento powered online store, you can hire certified magento developers from Semaphore Software. We are a leading Magento development company and can build your store from scratch to meet your niche needs. Contact us through info@semaphore-software.com to discuss the possibilities with your online store.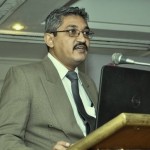 About Himanshu Chudasama
Himanshu Chudasama, an eloquent professional, and an experienced leader, has a deep knowledge in different segments of information technology particularly Web and Mobile Based applications. With a vast experience ranging from project development to management to acquiring and retaining clients, Himanshu Chudasama has acquired both experience and expertise along the way. His love for reading, a strong observation power, and experience ranging in different sectors and industry verticals, help him give out optimum IT driven solutions.