Magento Go is Shutting Down!! What's your Next Move??
The popularity of eCommerce marketplace is soaring with customers looking for a smooth and immersive shopping experience. They now expect the eCommerce sites to be sleeker, responsive and load faster. If you are in e-Commerce industry then you must have heard about the eBay's announcement of upcoming closing down of Magento Go Platform with effective from 1St February, 2015. This announcement was made a few months prior to discontinuing the services to give store owners ample time to change, not disrupting the holiday season. It however created waves of uncertainty among the business owners. Any new entrant wanting to be a member gets a shutdown notice at the time of signing up. This closing down is expected to affect thousands of businesses. Launched in February, 2011, Magento Go is a cloud-based e-Commerce platform, allowing small and medium sized businesses to set up a store quickly with ease on subscription basis, giving enterprises rapid entry to the eCommerce Market. Magento Go handles everything for them including servers and software.
The Next Important Step – Migration
Closure of Magento Go made the retailers look for other space to run their online store which is a daunting task as it involves finding the right service provider after proper research and evaluation for assisting them in migration of their Magento Go. Magento Go helps in smooth migration to other platforms without too many complications. Instead of moving to a new platform having different interfaces and features it is always better for Magento users to stay with Magento due to their familiarity of running its store. This not only helps them to focus on setting up new store rather than learning functionalities of a new platform but also to maintain control & flexibility and continue with the benefits that Magento offers as it is unbeatable when it comes to eCommerce! By migrating between Magento versions, users also won't lose data as it gets re-mapped. Thus to stay within the Magento family,
migrating from Magento Go to Magento Community
is a seamless solution as its overall structure is quite similar to Magento Go and offers a lot many additional features.
Why Migrate to Magento Community Edition??
Magento Community is one of the most powerful e-Commerce platforms consisting of many rich features to increase traffic on your online store. It will not only assist you to completely customize the look and feel of your website but also allow you access to various plugins through Magento Connect. It will also be the most favorable and preferred store for the ones planning to integrate with ERP or any other software. So now let's see in details the specifics and the benefits that Magento Community offers and why migrating Magento Go to Magento Community is your best bet!!
Free & Open Source
Unlike Magento Go which charges monthly fees, Magento Community is free of cost. Being an open-source software, it allows adding features and functionalities through your own extension or from the ones currently available.
Unlimited Products
Migrating to Magento Community will allow businesses to sell unlimited number of products on their store.
Unlimited Admin Accounts
Magento Community doesn't have any limitation to having number of admin accounts like Magento Go.
Multi-Store Management
You can save your time by managing multiple stores from centralized location via one admin panel in Magento Community which is not possible in Magento Go
Multiple Language Support
Through Magento Community you can make your store available in multiple languages which was limited to only three languages in Magento Go
Highly Customizable
Magento Go has limited themes as compared to Magento Community which offers thousands of beautiful and elegant themes along with a variety of templates. You also have access to php files, making modifications easier. Its responsive web design with mobile optimized versions of the store makes it contemporary and user friendly.
Utmost Flexibility
Magento Community gives you full control over the look & feel, features and functionalities providing flexibility of using pre-built themes or adding codes to new ones.
Innumerable Extensions
Magento Go's add-ons are very limited as compared to Magento Community's innumerable add-ons with more and more coming out regularly allowing you to extend its functionality. It also has a wide array of plug-ins, helping add more scalability.
No Downtime Issues
Due to Magento Go and Community's backend being quite similar you will not be required to learn a new backend, thus avoiding downtime.
SEO & Marketing Features
Magento Community has built in SEO features and social media integration facility helping you to attract new customers. By giving full control of URLs and Meta information, it auto-generates sitemap for search engine submission. One of its benefits also includes having marketing tools like free shipping, exclusive pricing, unique coupons including multiple payment gateways and shipping options.
Seamless Support
Magento Community has the biggest support team and is there to help you for anything you need which may include setting up of your store to developing some additional features. After going through the above features of Magento Community, you would have understood why it is considered as the most powerful solution of present and is worth migrating to. This shopping cart thus offers many opportunities to lift revenues and make your business a successful venture.
Want to Migrate Magento Go to Magento Community??
It's time to move to a wider spectrum now as Community Edition can definitely do a lot more than Magento Go due its agility and scalability. However, a lot of things are to be taken care of while transition to a new store including a vast product database. A proper planned process should be in place to make the migration smooth and successful as it is a technical task. It is therefore recommended to get someone on the board to help perform it efficiently. Our highly effective, secure and robust Magento Go migration process can definitely help you dispel the fear of migration. Our skilled resources will not only be able to handle this shift to Magento Community uninterruptedly but also implement the changes flawlessly. If you'd like to discuss how we can make your transition from Magento Go to Magento Community effortlessly, then please
get in touch with us
. Our best wishes are with you to making your transition successful. Happy Ecommerce!!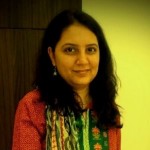 About Disha Kakkad
Disha Kakkad is working with Silver Touch Technologies Ltd. as a Research Assistant. She is Professional, Vibrant and Vivacious, is passionate about writing & reads extensively. She loves to research and writes on various topics related to technology. She is an MBA grad and aims to continue writing informative, captivating and engaging content for her readers.