Key Internet of Things Trends to Watch in 2017
The global market is inching towards a connected digital world, and 2015 was a technically evolved year with most of the objects controlled remotely, and connected over existing and newly devised network infrastructures. This has led to numerous opportunities of integration between the physical and virtual world.
2016 has truly brought in digital transformation, and has led enterprises to take data-driven decisions. With these emerging technologies fueling growing needs of the enterprises, the gap that existed in the enterprise with respect to relevant insights has been filled with real-time insights gathered from the vast data, so as to make informed decisions.
The change in the calendar year will lead to newer trends being introduced to IoT, to make it more insightful, and help enterprises increase their efficiency.
Read on to know the new trends will IoT ring in with 2017
Security of Things
For Internet of Things, the connection between the different devices is made over the Internet. The various devices are vulnerable to attacks from hackers, and other security threats. The developer community is concerned about the data security breaches that occur owing to Internet and things that are not secure. Experts in cyber security have been involved in the team of IoT development in order to mitigate the security risks, and provide solutions that can guarantee security within the devices, and optimize the connected devices for a better and well-connected ecosystem.
Smarter Enterprises
The enterprises are growing smarter with the emergence of Internet of Things. You will find them growing smarter and more connected in 2017, owing to the automation of repetitive tasks which will reduce chances of errors and actually make enterprises more efficient. The machines in the age of IoT are programmed to automatically perform the manual tasks, thus ensuring speed and high-performance of these activities, thus contributing to increased productivity. Smarter businesses result in better ROI and profitable ecosystem.
Also Read: Is the Internet Ready for Internet of Things?
Newer Business Models
Owing to the rise in adoption of Internet of Things, newer business models have evolved. This newer business models are developed taking into the consideration the gaps that exist in a system, the opportunities available and the challenges that have to be overcome with the emerging technology. The technology advancement with newer business model should be able to create a profitable environment, and should reduce the chances of error that was possible when the tasks were done manually. The idea is to integrate hardware and software to create value, and increase profitability, which is where the newer business models will help.
Emergence of IoT Markets
The rise in IoT platforms will give rise to the IoT markets or IoT-driven marketplace. This marketplace will support the entire ecosystem for the particular IoT application. One such example would be the marketplace announced by Litmus Automation for the Eclipse IoT community. This will support the Eclipse Kura and Eclipse Smartphone ecosystems which consist of drivers and applications. This is the first ever open-source IoT system and it is expected to lead others into creating ecosystems and marketplaces for IoT application and system support.
Vertical Industries
If you are planning for IoT in the year 2017, then you should keep an eye out for this trend. There will be more focus on vertical industries such that the new technology can create business value, and offer best benefits to the industries and enterprises. In the vertical industries the focus would lie on go-to-market strategies, which eventually offer industry-specific analytics. Open technologies such as Eclipse would gain more value in order to improve business efficiency.
IoT Analytics
The idea of analytics is to derive important insights, which will in turn help analyze the situation and make informed decisions. In the connected world, analytics will play an important role, as there is humungous data available that needs to be converted into information that is relevant to the enterprises. The analytics would be served through the IoT cloud platforms, which will eventually lead to the growth in IoT analytical algorithms.
Read Also: Market Potential of IoT: A Glimpse into Future
These six trends will lead to a growth in the adoption and number of connected devices in the enterprise world. If you are planning an IoT application to improve productivity in your enterprise, apart from these six trends, you should partner with an IoT solution provider who would understand your needs, possess domain knowledge, and can deliver appropriate solutions. Semaphore Software is just the company for you, as we have been involved with serving IoT solutions since the emergence of this technology.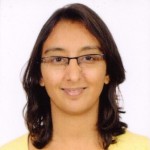 About Deepa Ranganathan
Deepa is a technical content writer at Silver Touch Technologies. She loves researching and exploring new cutting edge technologies in depth and detail. With a sound technical knowledge and a deep love for writing, she offers well researched and informative content for a wide range of readers.