Integrate Magento to your ERP System in 5 Steps
If you have setup your store on Magento, and you have implemented the ERP system within your organization, the first thing that should concern you is integrating the two. With this integration, tracking inventory and changes within the business becomes easy. Why is this integration so essential? For a business, when the systems grow, they become huge and complex. At such a point in time, manual data entry would be a very tedious and impossible task. With the integration, an easy flow of data would be possible between the two systems, thus helping the business achieve its targets, and the organization to run smoothly and proactively, irrespective of the conditions.
Understand the Order Management System
Till you don't understand how the order management system on your e-commerce setup works, you will never be able to move ahead with the integration. You need to understand the elements that are at work within the product setup in Magento as well as their functioning to begin with. With time, you will understand that the order management system is typical for Magento and it works in a precise format. You can easily control the different product related data available in the e-store using the attributes, that are used for product variation or other product related information. This information is then directed to ERP system which will further convert it into an order. This way you will save time on what needs to be ordered and how. The integration will automate the process. You will definitely need elements like products, attributes and other data to help you with order management.
Know your ERP System
It is not enough to know one system thoroughly; you will need to understand how the ERP system works to get through the integration. Each ERP system uses different parameters and settings within its operation. You will need to know Magento specifications required for the integration as well as a complete understanding of the ERP system used by your organization to roll out the integration process. Without understanding the specs as well as the settings of your ERP system, you will be in for a bad time when integrating the two. You might need to customize your ERP system to match the needs of the online sales place, and then accordingly setup the features and parameters.
Know the Data that needs to be Exchanged
It is up to you to decide what data, or information should be exchanged between the two systems that your business has ably established. You will need to figure out if you want a two-way data stream between the two systems, or would it be better to avoid such an exchange. Do you want to include price or customer information in the data exchange? You will also need to specify the time interval between two data exchanges. The whole process will depend on your business needs, budget and the software capabilities required by the organization to successfully achieve its goals.
Define the Budget and Time Frame
When you are planning on integrating Magento and ERP systems, you will need to define the budget as well as the time frame within which you might want to achieve the whole task. This will typically depend on the business goals as well as the degree of automation required by your business to achieve its goals. The number of touch points required for the integration will also help understand what budget and time frame would be ideal to achieve the goal.
Derive the Integration Solution
There are different possibilities that you can consider when aiming at integrating ERP with the Magento store. You can use ready to use extensions or connectors that will help you with integrating the two systems with ease. This pre-built connector would not allow customizations. If you want to define your own elements and parameters, then you would want to use a custom connector that would help you custom connection. The last option is to use a tailor made option for integration. This is where you will construct, define and finally implement the method for integration. The rules would be your own defined by the business needs. If you have an ERP system and are working on growing your business with the help of an e-store, you should ideally have a mechanism in hand to integrate the two systems. You should ideally havea complete knowledge about the working of the two systems before you can start off on deriving a solution mechanism to integrate. It is not considered ideal to proceed ahead without planning on the budget and time frame for the integration.
Hire Certified Magento Developers
to help you with the planning and execution of the integration of the two systems. Semaphore Software has an edge in Magento technology, and has often offered custom designed stores to boost the business. If you want to get in touch with our experts in Magento technology, email us at
info@semaphore-software.com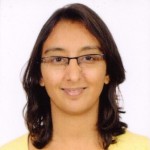 About Deepa Ranganathan
Deepa is a technical content writer at Silver Touch Technologies. She loves researching and exploring new cutting edge technologies in depth and detail. With a sound technical knowledge and a deep love for writing, she offers well researched and informative content for a wide range of readers.