How to Choose the Right CMS for Your Business
The online world is full of opportunities but then your company needs to get ready for dealing with growing competition. In such a challenging scenario, you can count on CMS web development and expand your business beyond borders. These days, many open source content management systems available on the market that makes the selection of the right CMS for your business extremely difficult.
We all know that 'Content is king', but to make the most of content, your company requires a robust and reliable CMS platform. Along with a proper content marketing strategy, you need to consider many aspects including your business model, target audience, and business objectives while selecting the most suitable CMS framework for your business.
Here we give a handy guide to help you find an ideal CMS for your business. Let's start with the definition of CMS. Afterward, we will see the business benefits of CMS development services and top five CMS platforms available.
What is CMS?
A Content Management System aka CMS is a system or framework that enables you to create, manage, and publish content on a website. The best CMS offers many advantages to your business and facilitates you to manage the entire website by editing text, images, videos, or any sort of content and modifying the design of your business website.
After going through the importance of CMS, you will agree that selecting an ideal one for your company is crucial to fulfilling your business objectives. Let's go through key benefits of CMS web development for your enterprise.
Major Benefits of CMS Web Development
Advantages of having the most suitable CMS for your business are-
• Convenience in Updating Content
With the right CMS, you can readily add and edit the content on your website. Be it a blog or a business website, CMS allows you to create content for every web page.
• Customization Options
CMS web development enables you to use fully customizable templates for content creation and web designing. Even if you are not expert in design or coding, you can customize your website through drag-and-drop features available in templates.
• Robust Storage
You can store necessary files and data in the cloud through a CMS of your choice. All you need to take the assistance of CMS development services.
• Plugins for Enhanced Functionality
Leading CMS platforms have many plugins to integrate desired functionality in your website and provide a rich user experience to the customers. Apart from available plugins, you can also opt for developing necessary plugins for a selected functionality.
• Better Collaboration
CMS enables you to work in sync with other administrators online. You can get benefits of better collaboration and make your website ready in a short time with the help of CMS web development.
• Google Search Advantage
Top CMS platforms are SEO-friendly and your website gets searchable by Google. What's more, you can readily optimize web content from an SEO perspective through a CMS. Several search engine-friendly tools and features can help you get a higher rank for your website.
Related Reading- How to Find Best Platform for E-Commerce Website Development
Five Fabulous CMS for Businesses of All Size
Out of many available choices of CMS, here we give a list of five major CMS platforms.
Image Suggestion- Give a screenshot for every CMS platform. See reference URL of Drupal.
1. WordPress
Be it a blog, corporate website, or an eCommerce shop, we just cannot ignore WordPress as one of the best available open-source CMS frameworks to date. It is a choice of thousands of users and CMS web development service providers across the world. Easy-to-use interface, flexibility, scalability, and customization are a few of the reasons that make WordPress highly popular.
When it comes to building a functional eCommerce store quickly, WordPress offers a WooCommerce plugin. Also, the platform has a plethora of readymade and customized plugins to make your business website user-friendly. The platform provides two options- wordpress.com and wordpress.org. If you run a startup or want to start a blogging website, then wordpress.com is suitable for you. This option has limited features and functionality as compared to wordpress.org, which is suitable to build sophisticated websites.
2. Magento
This is a leading eCommerce platform with the fastest-growing developer community. If you want to run an online business or establish an eCommerce shop with attractive UI and excellent UX, then Magento should be your choice. It offers unlimited customization options through coding. CMS web development can help you build a customer-friendly online store using Magento. The framework offers easy navigation and templates suitable for any online retail business model.
What's more, Magento is a highly secured framework and as it is designed specifically for eCommerce, you can get almost all business and safety-related features in it. You can keep your store updated with ease because the platform regularly brings updates to meet the market trends and eCommerce needs.
3. Drupal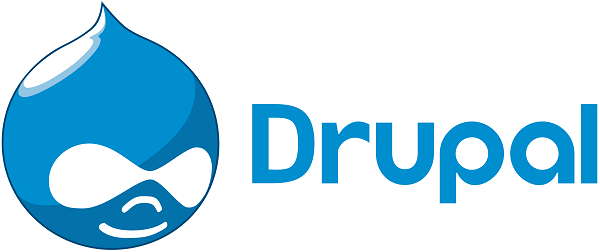 Professional web designers can create dynamic and powerful websites by using Drupal CMS. Though this is a popular CMS, it needs the assistance of CMS web development services because of coding requirements and other complexities. Robust company websites made by Drupal can readily handle a large volume of visitors and tens of hundreds of web pages. Unexperienced web developers and designers cannot use Drupal properly because it requires extensive coding.
Apart from various tools, Drupal also offers excellent add-ons and plugins to make your website rich and appealing. The platform has started gaining ground in the corporate world because of its features and functionality.
4. Joomla
Joomla, just like Drupal, is designed for experienced developers. By incorporating the code, web developers can build enterprise-grade websites using Joomla. If you want to change your existing basic website into a professional and interactive website, then Joomla should be your choice. It makes your website more sophisticated and unique. As an open-source platform, Joomla offers almost all features and functionality for free. But then, you may not get more options like other CMS platforms in Joomla.
5. SilverStripe
When it comes to building websites, intranets, and other web applications, SilverStripe is a good option to consider. Websites linked to businesses and companies are developed using this CMS. If you want to come up with an enterprise portal, SilverStripe can help you out. CMS web development enables you to build a custom portal using PHP5 and MySQL. SilverStripe is simple, intuitive, and quick to build engaging web apps. It also provides many templates to get rid of design-related worries.
Well, you can select the CMS that is easy to manage and most suitable for your needs. Simple installation, easy customization, SEO-friendliness, and simplicity are a few aspects you should look for in an ideal CMS framework for your company's website.
Concluding Lines
At Semaphore, we have an in-house team of experienced professionals for CMS web development. We provide enterprise-grade development services in leading CMS platforms like Joomla, Drupal, WordPress, and Silver CMS for various industry sectors. Simply send us an email at info@semaphoresoftware.com and we'll guide you from scratch to give your company an advantage of advanced CMS framework.