How Companies Get Benefits of Big Data in Mobile App Solutions
We live in a digitally-connected, data-driven world. As technology advances, mobility and big data solutions have opened the doors of growth opportunities for modern businesses. When everyone relies greatly on mobile devices, it is worth for the companies to invest in mobile app development for serving their existing customers and targeting prospective customers.
Here the question arises- how can big data impact mobile app development? In the corporate sector, the amount of data increases at unprecedented speed on a daily basis. Big data solutions can play a crucial role in managing vast data pools and getting actionable insights from them. Mobile app development, on the other hand, is also gaining ground in the industries to address a huge audience and simplify complexities. Now, big data can help companies improve ROI in mobile app development.
Here is an interrelation between big data analytics and mobile app development.
How Big Data Impacts Mobile App Development Process?
Millions of bytes of data get transmitted between companies and customers. Mobile app developers can utilize this data to understand the business model and defining the target audience. It can help them come up with more engaging and innovative mobile app development solutions.
These days, we witness a surge in the number of connected devices. As per the prediction of Business Insider, there will be more than 64 billion IoT devices by 2025. These many devices will further generate zillions of data over the period and developers have to make apps more useful to utilize the data.
There, big data analytics come into the picture. It can augment the process of developing robust and innovative mobile apps in the future. Business apps for all sizes of enterprises utilize big data analytics to manage all the details of daily activities like expenses, inventory, and sales. Let's make a list of key benefits of big data solutions for mobile apps.
Also Read- Native App Development or Hybrid App Development- Which is Better?
Big Data Benefits for Mobile App Development
Various companies and research institutes use AI and advanced analytics to analyze a massive amount of data for increasing productivity. It can help entrepreneurs identify growth opportunities. Talking about the role of big data solutions in developing an enterprise-grade mobile app, we can mention that big data can make apps more useful than ever for businesses.
• High-Quality Information at Real-Time
Big data analytics can analyze a massive amount of data and provide high-quality information in real-time. Business owners can predict future trends with the help of these insights and make informed decisions. Now, mobile app development services enable entrepreneurs to access this information through an app. It is also possible for business owners to know consumers in a better way by monitoring their purchase journey and tracing their footprints in an app.
• Enhanced Engagement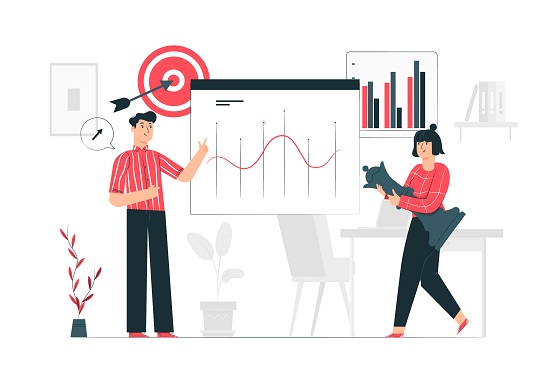 Big data can drive ML (Machine Learning) and AI. Both these futuristic technologies are designed to understand the consumer's desires more effectively. Based on the reports of user behavior and customer journey, entrepreneurs can improve their products. Big data analytics can help business persons to know their customers' likes and dislikes effectively.
The big data mobile app development process can enable them to fetch the customer's behavior-related information on smartphones and tablets.
• Marketing Campaigns
As mentioned above, it is possible to get enough details about the customer's likes and dislikes. It helps entrepreneurs to design marketing campaigns for existing and potential customers. Big data can also predict future trends for various industry sectors, and entrepreneurs can grab the opportunity to grow their business.
A customized mobile app enables companies to make the most of big data for running marketing campaigns.
• Social Media Advantage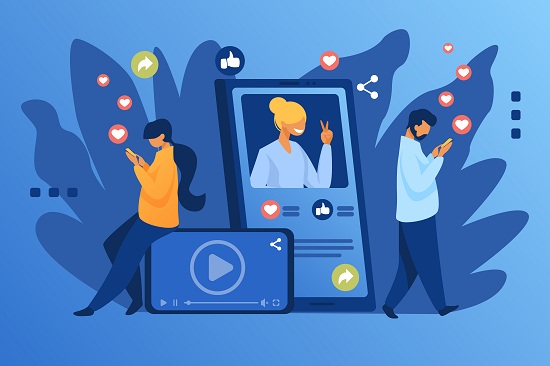 If enterprises want to harness the benefits of social media, both big data and mobile apps prove very useful. The reason is- big data analytics can identify the social trends and help companies come up with customer-centric campaigns and branding effort. Social media integration in the mobile app helps enterprises to reach a target audience effectively on the basis of available data.
You can know your customers better and understand their interaction across various social media platforms through big data analytics and utilize this information for promoting products through apps.
Concluding Remarks
The mobile app industry is thriving at a tremendous pace, and this situation is not going to change in the coming years. Big data can serve as a useful tool in the hands of mobile app developers. Advanced apps with enterprise-friendly features and rich user experience need to harness the power of big data solutions. It is interesting to see how big data will make the difference in the app development process.
At Semaphore, we have experienced mobile app developers who can integrate advanced features of emerging technologies like AI, AR, and IoT to develop futuristic app solutions. Let's convert your creative idea into a seamlessly-performing and futuristic app. Simply send us an email at info@semaphore-software.com to give your business a mobility advantage.