Enterprise vs Community – Magento Platform Wars Begin
Magento offers two different platforms that allow you to create your own store online. The Magento community edition and the Magento enterprise edition have always battled on varying perspectives and features. As a consumer of the platform, these two pose to be a difficult choice. Which would you choose depends entirely on what you aim to achieve through the store, or what you want to include in the store. A comparative analysis of the two will help understand which suits your needs, and which one should you choose.
Code Level Accessibility
If you want to access the code files, or modify the core, you can do so with the Magento community edition. Enterprise edition has locked down the code, and no developer can access the core. While, in the community edition, your product, client information etc. is accessible, enterprise edition has kept it secure. You can easily connect to other systems using web services API.
Pricing
Magento Community Edition is available for free, while you need to pay a good price to get Magento Enterprise edition. There are yearly fees attached to Magento enterprise edition, which is not the case with the community edition. In case of community edition, you will pay only for the domain name and hosting. Being an open source platform, community edition allows designers and developers to get their hands dirty, and create something new that can be used by store owners and other developers.
Persistent Shopping Cart
Magento community edition offers a persistent shopping cart which allows you track what your potential customer is aiming to buy. In fact, this shopping cart feature saves the products added and keeps it on till the customer returns to actually conduct the purchase. You have an option to set the time till when you want the cart to keep the details on hold. This is a competent feature that sets the community edition apart from other platforms.
Flexibility in Pricing Rules
Community edition offers certain flexibility in pricing, which despite the fancy things added to enterprise level, is not available in this version. You can choose pricing rules specific to a customer category or customer type. You can choose to show certain products and pricing to customers who are logged in, and leave it out for those who are viewing without logging in to your platform. The catalog price rules are applicable to the items included in the product catalog.
Product Configurations
As against Magento enterprise edition, Magento community allows you to add a wide range of product options- product name, price, maximum advertised price, tier price, product cost, special price, short and long description, etc. You can even add custom attributes with ease. You can even add custom product configurations in community edition. There are no major complications in here.
Handling a Large Product Catalog
If you have a large number of products, resulting in a huge product catalog, then you should shift your preference to Magento enterprise edition. It helps you handle and account for the large number of products. The performance features included in the code base allows faster catalog reindexing. This would in turn improve the speed of your website. Adding or configuring a product can be done with ease in case of Magento enterprise edition.
Full Page Caching
To improve the performance of your website, you need to ensure that your caching is impeccable. Magento enterprise edition offers full page caching which is not a part of the community edition. A static HTML version of the page on the site is created and offered whenever the page is called. This way the time taken by the server is lowered, and pages are loaded within 1-2 seconds. This is not the case with community edition.
Integrated Backup Systems
There are rollback options available with both community and enterprise edition, but the community edition does not offer. In Magento enterprise edition, you can do a quick rollback to the previous version of the database, without any complication. You can even get a quick glimpse of the date and time when the database was overwritten. Replicating or overwriting the database, or even rolling back to the previous version is easy with enterprise version.
Scalability
In case of the community version, the different sites run on a single server. The single server is equipped to handle DNS, PHP, Caching, Memory, Database, Session Handling, and Apache. On the other hand, the enterprise version is more scalable and dependable. The different parts and pieces are thrown onto different servers thus improving the site. This way despite heavy traffic, the site does not suffer. The performance remains unobstructed if the scalability is improved.
Support
With the community edition, you get unlimited support. If you don't have a particular extension, or if you are stuck with some maintenance or bug issue, the whole community of developers will come out to help you with it. Enterprise edition does not have this open source community support. Community edition is better when it comes to getting support for all the backend functions.
Here we have compared the Magento enterprise edition and community edition for a few important parameters. If you have a huge store that requires unhindered performance, and fast indexing, then you should ideally choose the enterprise edition. If you are looking for improved product configurations, or wish to customize the core to suit your needs, then you can go for community version. Enterprise version can be chosen as a platform if you are keen on full page caching, and integrating rollbacks with ease.
Hire a Magento developer to help you choose the platform that will help you conquer the business needs. Semaphore Software is a top notch Magento Development Company outfitted with excellent and dedicated developers. Get in touch with us for tailored Magento solutions via info@semaphore-software.com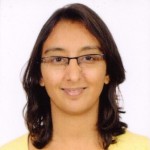 About Deepa Ranganathan
Deepa is a technical content writer at Silver Touch Technologies. She loves researching and exploring new cutting edge technologies in depth and detail. With a sound technical knowledge and a deep love for writing, she offers well researched and informative content for a wide range of readers.