10 Enterprise Mobility Apps for Windows Phone
While iOS and Android continue to dominate the mobile world, there is still a large chunk of people who use other mobile operating systems. One of the primary reasons why Windows Phone continues to find place in the business world is because of its familiarity with the trusted desktop operating system. Moreover we are already seeing large number of businesses promoting BYOD (Bring Your Own Device) thus allowing employees to work on their own independent platforms. There are numerous business apps compatible with Windows Phone and these are finding many takers in the business world. Let's take a look at 10 best enterprise mobility solutions that are compatible with the Windows platform
Microsoft Remote Desktop
There are times when you want to access work saved on your home PC and wish you had access to it. That's precisely when this app comes handy. You can view and manage files saved on your PC directly from your phone or tablet.
GoToMeeting
The app available for free, allows you to accept invitations or attend meetings with clients or vendors (who are also on the app) remotely. It is undoubtedly a very handy app.
Mail
The Mail is a simple, functional, hassle-free app that will make accessing your emails easier. You can easily create and edit messages, organise your inbox and basically communicate without any problem.
OneDrive
OneDrive, Microsoft's best app, is pre-installed in most Windows phones. It is a popular cloud storage app that lets you keep all your files (photos, videos, documents etc.) on the cloud.
CamCard
CamCard strictly means business. It is a modern version of business cards where Windows Phone users can add their cards and swap them with others using QR codes.
Translator
If you need communicate with international clients regularly (who necessarily do not speak English) and sometimes find it hard to keep the conversation going, the Translator apps comes in handy. The app lets you translate words between 85 languages making it an incredibly useful thing on your Windows Phone.
CalendarPro
The CalendarPro app is for users who seek advanced features on their mobile calendars. The app lets you integrate your Live account, add events to existing events and do a lot more.
Airwatch MDM Agent
This is one of those apps that help to monitor and manage all other devices used within a company.When collaboration plays a very important role in the business, the Airwatch app is almost indispensable.
Pocket File Manager
This app allows you to keep your phone organised. It is an effective file manager that lets you store and organize files for retrieval when connected to a computer, for compressing files and doing many other things.
Hurt Locker
This app is useful when you feel the need to safeguard certain files stored on the phone. Basically you can encrypt and hide files using this app, set up a burner password and so on. You can hire the services of Semaphore Software if you want to venture into
enterprise mobile app development.
Get in touch through
info@semaphore-software.com
 and get your custom app ready in a jiffy!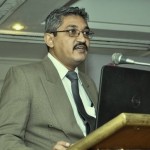 About Himanshu Chudasama
Himanshu Chudasama, an eloquent professional, and an experienced leader, has a deep knowledge in different segments of information technology particularly Web and Mobile Based applications. With a vast experience ranging from project development to management to acquiring and retaining clients, Himanshu Chudasama has acquired both experience and expertise along the way. His love for reading, a strong observation power, and experience ranging in different sectors and industry verticals, help him give out optimum IT driven solutions.