Is Your Enterprise Facing the Risk of Franken-Monitor?
Enterprises and industries have gone far on the road of building and deploying management tools, but some basic and important problems still remain unresolved; one of which includes the risk of poor performance by Franken apps. In the race to pack the application with a wide array of features, the end product turns out to be a patchwork of interesting features that never really work together as promised. These IT management solutions or frameworks are termed as Franken-Monitors, which span multiple execution environments and are cobbled together from bits and pieces of on-premise and off-premise hardware and software. These Franken-Monitors are neither well integrated nor in any way are able to keep up with the pace of innovation in the industry. Your business might have included a variety of features in your application, but after a few months of integration, would have ended up with loosely stitched apps, each having their own learning curves and a different UI. Franken-Monitor turns out to be a hodge-podge of ad-hoc tools, each of them designed to solve its own specific business problem. They fail to put their information into a common database and thus cannot work together to solve a common business problem. Franken-Monitors failed because they couldn't deliver what they had promised: the ability of one product to monitor everything. The reason is the fast-changing technological environment and the inability to keep them up-to-date with internal software development and integrate the new product into the old ones. Franken-Monitors are unable to cope with the SDDC (Software-defined data center) and the Cloud. They will be left behind in the transition to agile development and operations. Thus, it becomes important for enterprises to avoid Franken-Monitors and come out with monitory strategy to capitalize upon the SDDC and the Cloud, helping them keep up with the new technology in the industry and leading to an integrated approach in solving their problems. Have a look at the different ways you can opt for and the approach you can follow!
Franken-Monitors usually require a Big Data back-end. As they pose the problem of storing and managing a huge volume of data generated by them to extract meaningful information from the repository to the enterprises. A bottom-up data collection model is used by vendors for such applications, thus making it vital for enterprises to use a Big Data back end. Big data will allow you to efficiently manage your future environments consisting of the SDDC you own and the Clouds you rent.
You can even prepare yourself for the upcoming technological changes by having a monitory strategy and a monitory architecture in place, helping you adopt new technologies as they arrive, without creating a totally obsolete application or a completely disconnected Franken-Monitor.
Always keep in mind that no single vendor will be able to monitor and provide support and updates to the entire stack of all your software and hardware. It is not possible for one vendor to keep abreast with all the latest innovations in the industry. This makes it important for you to buy different applications for handling different things. However, you can even get a custom-built solution, which will be flexible enough for rapid changes and will be designed based on your specific business needs, helping you manage your varied business functions.
Enterprises that have not virtualized their servers yet, can start with the hybrid Cloud. They will however have to start afresh, due to the production workloads in a Public Cloud platform as it is about the entire management and monitoring tool set.
Enterprises can gradually stop using the legacy systems; build a new management stack for the new environment and move down the Franken-Monitors to the old environments. When the new environment replaces the old environment, they can chuck out their old management tools.
If your enterprise still has a Franken-Monitor, you need to frame an effective strategy and follow the right approach to come out with the best-of-breed solutions and save yourself from its risk! Semaphore Software is a leading
custom software development company
, delivering high-quality tailored applications to fit the precise requirements of your business. Our flexible and scalable solutions are built keeping in mind the ever-changing technological environment, helping you keep in touch with technology innovation! We also provide end-to-end Cloud services and can help you setup Big Data back-end! Contact us through
info@semaphore-software.com
to get our powerful bespoke solutions!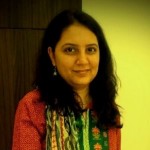 About Disha Kakkad
Disha Kakkad is working with Silver Touch Technologies Ltd. as a Research Assistant. She is Professional, Vibrant and Vivacious, is passionate about writing & reads extensively. She loves to research and writes on various topics related to technology. She is an MBA grad and aims to continue writing informative, captivating and engaging content for her readers.