The Best 3 Cross-Platform Mobile App Development Tools
There is a reason why cross-platform mobile app development is in demand these days, and has been so for quite a while is the observed increase in demand. Although there have been quite a few development tools available, developers have had to look into how each of these meets demands of the market, in terms of how operating systems can measure up to different brands of smart phones. With demand increasing for apps that operate across all platforms, developers have turned to multiple tools to help them cater to this demand. With alternative tools available, the top selected tools for development include 3 specific ones due to the convenience they offer alongside their feasibility factors. Prior to understanding what is demanded of platforms as development tools, it's important to understand what cross-platform development is. To begin with, cross-platform development is a technique employed for coding a single app so that it will run on different kinds of mobile operating systems. Developing an app for cross-functional operation benefits both, businessmen and developers, as it slashes the cost factor and saves time too. There is an endless amount written about cross-platform development tools, and reading about tools like Phone Gap can help to build your understanding. The following are descriptions of three popular cross-platform development tools used by most mobile app development Los Angeles teams. These tools are considered to be the best three tools and among the top-selected tools for app development.
PhoneGap
PhoneGap is quite easily rated as the best and most popular open source cross-platform development tool. It was previously known as Apache Cordova, which many people might not even recognize it by. PhoneGap lets developers code by using common scripting languages such as JavaScript, HTML and CSS. This tool is designed for running in a WebView within a native container that permits JaveSript to access APIs for various devices. Based on a survey carried out by Developer Economics, PhoneGap is rated as the most preferred cross-platform development tool. 34% developers use it for developing a variety of platform applications. It presently supports development for operating systmes such as: Apple iOS, Android, Microsoft Windows Phone, BlackBerry, Bada, Firefox, Symbian, Tizen and Ubuntu Touch.
Adobe Air
Adobe Air is another preferred cross-platform development tool. Nelonging to the Adobe Systems, this popular tool leverages ultra-powerful dynamics including: Adobe Flash, Apache Flex, HTML, JavaScript, and XML. With these, it produces what is known as Rich Internet Applications that are meant for mobile operating systems like Apple iOS, Android, BlackBerry Phone and OS X. Based on data from Developer Economics, 19% or more developers chose Adobe Air in preference to others when engaging in cross-platform app development.
Sencha Touch
Sencha Touch is a prominent UI based cross-platform development tool that has the JavaScript library as its base. It is also rooted in common web standards such as HTML5, CSS3 and JavaScript. Sencha Touch leverages whatis known as graphical user interface (GUI) components as well as supporting extensions that are used for developing animations and also enhanced touch events. Based on research conducted by Developer Economics, 12% of developers use this tool. It's likely that more developers will soon turn to this development tool since it has recently expanded its value with updates that have made it a more powerful cross-platform development tool. With these tools, Sencha Touch can gain access to a device's hardware components such as: compass, storage, accelerometer, camera, and geolocation through Apache Cordova APIs. Additionally, Sencha Touch comprises an array of out-of-the-box themes, and also has support for Apple iOS, Android, Microsoft Windows Phone, BlackBerry, Kindle, and Tizen. Companies like VeztekUSA Los Angeles always opt for the best tools and methods for developing outstanding mobile apps. It's hard to really rank which platform is right at the top in terms of its capability. Although a larger percentage of developers may even be using a certain app development tool, it may not be because of the tool's capabilities. Developers may just find convenience more appealing, while another tool have far more capability but may be more complex to use. Regardless, the app development tools ranked here are considered the best because of the fact that they are convenient to use and truly offer the best range of features for creating outstanding applications. Factors that can also be considered for rating an app development tool can include your project's parameters, your target audience, as well as your business model, etc.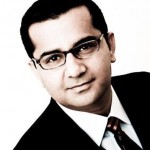 About Sani Abdul
Sani is Managing Director of VeztekUSA a well known Web and Mobile App Development Company based in Los Angeles, California. He has extensive experience in building and leading innovative and collaborative software development teams to deliver major software applications. He always stay up to date with latest trends in Mobile App Development and loves contributing on different technology Blog.