What is Cloud Computing? How can it help your Business?
The term "Cloud Computing" is heard everywhere, with most of the people unsure about what it is. We unknowingly use Cloud services like social networking sites, email communication, online backup solutions, Google Drive, YouTube, Skydrive, Dropbox and many others, without knowing what "the cloud" means.
Cloud Computing is a network of servers seamlessly interconnected on the internet that allows storing and retrieving your data and information over the internet instead of your computer's hard drive, giving you access to your data anywhere in the world.
There are three types of cloud services available:
Infrastructure-as-a-Service (IaaS)
IaaS provides Cloud Computing infrastructure that includes servers, storage, network, data centers and operating system. It gives virtualized computing resources over the internet on a pay-per-user basis. Its resources are scalable and can be adjusted on demand where users are required to pay only for the resources they use.
Platform-as-a-Service (PaaS)
PaaS provides a platform on which users can run their applications without the need of physical management of software and infrastructure underlying beneath them. Through PaaS the development, testing, deployment and maintenance of applications become fast and cost-effective.
Software-as-a-Service (SaaS)
SaaS refers to software being deployed in internet, where users can get access to software applications by payment of a subscription fee. It is nothing but a 'pay-as-you-go' model where users don't require buying expensive licensed programs. In SaaS everything including applications, servers, data centers, databases and more are managed by the service providers.
Silver Touch Specializes in following services:
Azure Cloud Development services
We help to fully leverage the potential of Azure Cloud, enabling businesses to make their processes agile and reduce their up-front capital investment. Our Azure Cloud services will not only help you to lower your operating costs but also help in improving ROI. We have expertise in deploying Azure Cloud across various industry verticals providing advisory, development, deployment, migration, and support & maintenance services. Our end-to-end Windows Azure services help to automate processes and generate higher revenues, ensuring reliability and efficiency with scalability and performance as focus area.
Amazon Web Services (AWS)
We can assist your enterprise to start building applications over the Amazon Web Services platform. AWS Platform will provide the right leverage for your enterprise to take its applications to the cloud. We use our best practices and robust tools to manage your applications on AWS infrastructure. Our expertise in managing Amazon Web Services ensures efficient management of your cloud infrastructure and increases ROI on your cloud investments.
Cloud enabled Web & Mobile Apps
We also provide cost-effective services for cloud enabled applications, helping you move from your legacy applications to Cloud, ensuring reliability, efficiency and sustainability. Our hosting services are optimized for small businesses as well as enterprises, giving power and flexibility to your cloud enabled apps and adapting to changing business needs, driving efficiency.
How can Cloud Computing help your Business?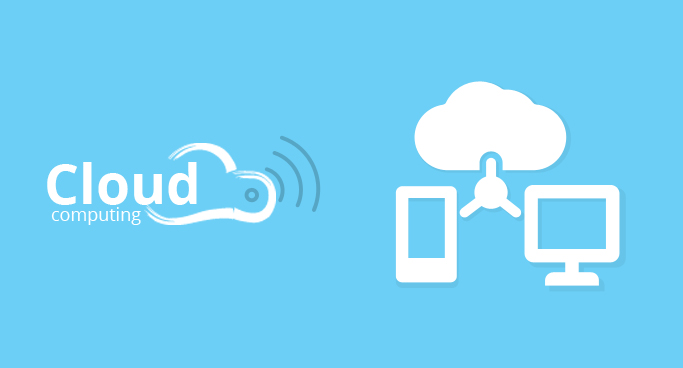 Our Cloud services will provide scalability and portability with performance to your business, allowing you to scale up and down as per your business needs. You will not be required to manage hardware and software or hire resources for installing, testing, running and updating them. You will pay only for what you need through a subscription fee, thus ensuring cost-effectiveness and saving capital expenditure in building an IT infrastructure in your organization. You will be able to access your data and information on-the-go, allowing you to run your business from anywhere at any point of time through an internet connection. Your employees will be able to collaborate with each other irrespective of their location and even work on the same document at a time.
We will ensure the safety of your data, offer customization and help you to upgrade to the latest version of the solution. You will be able to get a real-time view of your business information, helping in streamlining your processes and taking quick decisions. In case of any disaster, your data would have been backed-up in Cloud, thus saving you from losing it. You will get almost unlimited storage capacity and your business will become agile, ensuring quick time to market. It will give boost to the global growth of your business. We have expertise in Enterprise Application Development on Cloud, helping enterprises to stay ahead of their competitors and fulfilling their growing business needs. Our comprehensive Cloud consulting, development, implementation, support & maintenance, hosting and migration services will help you to take full advantage of the Cloud platform, giving boost to business growth, increasing bottom-line and improving ROI.
Want to know more about our top-notch Cloud application development services? Get in touch with us for custom Cloud services to get a competitive edge!!