Considerations for Choosing a Custom Software Development Company
Once you have decided that your business needs custom-built software, the most important decision to take is of choosing the company for custom software development, which will determine whether your project succeeds or has an expensive dead end! There are thousands of custom software development companies in existence. If you fail to choose the right company, it will become a roadblock in the success of your project. To help you take the right decision, we have discussed the ten key aspects to be taken into consideration for choosing a well-suited partner.
Understanding Your Needs
Before you choose the company, identify your business needs, the problems you are facing and trying to solve and the kind of software that will help you to meet your objectives. You can opt for an offshore or an onshore company depending on your requirements and the nature of your project.
Cost Factor
Cost is always the most important deciding factor. Analyze the cost that will be involved in the project and whether it fits your budget or not. But take care that you don't have to compromise with the quality of the software because of the low cost. The company might have inexperienced team of developers who might not be efficient to overcome real world challenges.
Getting Referrals
You can easily get a list of custom software development companies through search engines. But it is important that you get to know about the company properly through inquiries. Discuss with your colleagues and others in your network to know about the various software development companies. This is the best way to get an honest feedback about the companies. You can even ask questions in various online forums and social media sites.
Portfolio & Experience
It is crucial to consider the past projects undertaken by the company to know its efficiency and get an idea about the different kind of custom software developed by them. A company that has already worked on various custom projects have tried and tested methodologies to successfully complete the project. A company that is new or has less experience may not have the ability to overcome difficult challenges that come during the development process.
Client References
One of the best ways to know about the company is to get in touch with its clients. Get the clients' references from the company and gather the feedback. You can know about the type of projects the company has handled, its ability to meet the deadlines and the quality of the applications it has delivered.
Size of the Project
Not all software development companies take all the sizes of projects. Some companies are small and have the capacity to take up only small and medium projects. Some companies target large and multi-enterprise projects. Whereas some companies take multi-year projects. You need to determine which company will rightly fit your project.
Team
A company should have professional and motivated teams to work on the development projects. The developers should show the readiness to work on your project and be ready to take suggestions and inputs for improvements. They should be in continuous touch with you and there should be a regular flow of communication between you and the developers. An unfriendly and unsupportive team will lead your project to failure.
Technology Expertise

You should know whether the company has an expertise in the technology, which is going to be used in building your software. Different companies have proficiency in different technologies. Some companies have a knack for building .NET applications while some have expertise in Java technology. So consider the technology expertise of the company before finalizing the project.
Timeline
A very important consideration is the timeline of your project. A software project may take months or years to get completed. You might have a deadline or would want the software, for quickly launching your product in the market. But you just can't expect the software to be readily developed; it is always wise to trade features for time. A good custom software development company will work with you the way you want, ensure you on-time delivery and even help you make a wise trade-off between the features and time frame of the project, in case of tight deadlines.
Technical Support
Make sure you have the information about the technical support services of the company. Your software might face issues after the delivery, bringing your work to standstill. So discuss about the after-development support services provided by the company. Choosing the right
custom software development company
is the first stage of your development process. And if you go wrong here, you have to face devastating results, leading to the failure of your project. So doing proper research and study, and capturing detailed information about the company is very crucial. The best company will be the one that delivers you custom software matching your business needs within the stipulated time and cost, without compromising with the quality! Semaphore Software is a leading custom software development company, delivering high-quality custom software to streamline, grow and transform your business!! Get in touch with us through
info@semaphore-software.com
 to get end-to-end custom software development services!!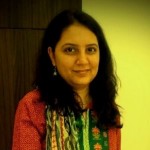 About Disha Kakkad
Disha Kakkad is working with Silver Touch Technologies Ltd. as a Research Assistant. She is Professional, Vibrant and Vivacious, is passionate about writing & reads extensively. She loves to research and writes on various topics related to technology. She is an MBA grad and aims to continue writing informative, captivating and engaging content for her readers.