11 Point Checklist Every Mobile App Developer Should Keep Handy
Mobile app can come handy to a business planning to pronounce its popularity on the digital platform. It is important to craft an elegant design and intuitive framework for your mobile app, which will give out the desired user experience. The ultimate aim of any mobile app is to maximize reach and improve the conversions thus leading to a better ROI for the business. Designing a mobile app is defined by a good idea that has the ability to transform into a well defined app serving the purpose you had in mind. Here's a defined checklist that will help you develop your mobile app, thus fulfilling the intended goals.
Define the Purpose
The first question that you will need to answer is- why you need a mobile app for your business? What is the purpose that will get solved with this mobile app that you are planning to develop? Is your app intended to be a solution for a particular problem, or is it the path to attaining a defined business goal. Your objectives are the only way you can stand out amidst competition, and gain and edge in the market.
Get Started with the Research
When you are conceptualizing the mobile app, it is important to study your competitors. You may need to do some ground work before actually getting started. You should research on market needs, and how your product can attempt to fill in the gaps that exist in the segment. This research will help you develop the concept better. Check for the demand for the app you are planning to create, in case there is no such app in the market as of now.
Prototyping the App
Once you have conceptualized the app, you will need to work on the design aspects of the app. Your purpose is to create a user interface that will without doubt offer interactivity. The idea needs to be converted into an actual design. For this, you should create a prototype of the app. You can either sketch the app, or have it designed using a prototyping tool. The main idea is to design a wireframe that would give you an idea on how to proceed with the app.
Forget Trends, Keep it Simple
All too often, you forget the idea that you have been planning on developing; instead you start working on incorporating the trends that you have been reading on. You should plan an app keeping its longevity in mind. You need to keep it as simple, interactive and in line with your objectives as possible.
Root for Basics
Incorporate best practices when creating a prototype. No substandard designs, either for the logo or app icon, should be entertained. Don't forget the basic rules of designing so that you achieve a standardized design that will offer good experience.
Work on Technical Aspects
You should now work on all the technological aspects that will be working as part of the mobile app development. You should define the platform on which you are planning to design the app. The choice of platform is important to plan your mobile app development. Of course, you will need to keep room for flexibility while defining the technical aspects.
Get a Development Partner
While you have defined how your app should look like, you will need to ensure a good number of downloads to make your app successful. For this purpose, you will need a development partner who has the experience of developing apps. They would give your design the perfect blend of technology, and help you reach out better.
Designing the App
When designing the app, you should attend to the consistency, colors, fonts and certain trends so that you create something that the users will definitely like using. Use dark colors for elements that need to stand out, and light colors for the ones that stay in the background. Use fonts that define your brand. If you are a serious brand, Comic Sans, may not be your style. The layout should be defined and consistent through the different pages of the mobile app
Test the App
Once you have created an app, you need to test the app for bugs, and design errors that might affect the popularity of your app. The design should be simple, clean and easy to understand. Before launching the app, you should steer it clear off all the possible issues.
Launch your App
Once you have tested the app for all possible issues, you are allowed to launch your app. Proper marketing will help you release your app with effect. Make sure you publicize the app as much as possible. Social media will help you market your app to the best effect.
Keep updating it
Releasing the app is not going to be enough. You will need to constantly update the app so that you can keep improvising it, and make it more relevant to the present needs. Incorporating latest trends will make your app more popular. Mobile app development truly gauges the objectives of the business, and helps it attain the set business objectives. But, for any mobile app to become successful, it is necessary to follow best practices that are a result of standardized methods and techniques. Hire the right
mobile app developer
to give you mobile apps aligned to your scope and objectives. Semaphore Software has a definite edge in
mobile app development
with the use of cutting edge technologies in an innovative fashion, while rooting to best practices. Get in touch with us through our Email
info@semaphore-software.com
to get mobile apps developed which will essentially help you achieve business goals, and further your business.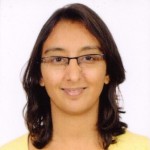 About Deepa Ranganathan
Deepa is a technical content writer at Silver Touch Technologies. She loves researching and exploring new cutting edge technologies in depth and detail. With a sound technical knowledge and a deep love for writing, she offers well researched and informative content for a wide range of readers.