Top 6 Benefits of Choosing an Experienced iPhone App Development Company
iPhone is one of the most innovative Smartphone's available in the market and is well-known for its quality and user-friendly features. Its apps are in great demand and require being ingenious and sophisticated, to extend the functionality of this device. iPhone apps are the need of the time and are widely used by consumers, businesses as well as enterprises to cater to their requirements. This makes it important for every business to choose an experienced iPhone app development company that is dedicated and passionate to deliver robust tailor-made iPhone apps. Have a look at the key benefits of choosing an experienced
iPhone App Development Company
!
Technical Expertise
An experienced iPhone app development company has strong technical knowledge of all the aspects of designing iPhone apps. It has the expertise in working with the latest iPhone SDKs to develop creative apps. Its developers have the requisite skills to work on the most advanced tools and techniques.
Exposure

An experienced company would have worked on different types of projects both simple and complex. It also has hands-on experience in designing an intuitive UI for iPhone app, thus creating dynamic apps to help you attract more customers. An experienced iPhone app development company will deliver apps that are built by utilizing the latest technologies.
Scalability
An experienced iPhone app development company also gives you the benefit of scalability. You can hire their dedicated services, where you will have full control over the project and the resources. The company will offer you scalability to scale up and down as per your business requirements.
Flexibility
You will get the option of choosing from among the various flexible hiring models offered by the iPhone app development company, allowing you to select the one that suits your business requirements. You can take interviews, evaluate the resources as per your needs and select the best one for your project.
Timely Delivery
Experienced iPhone app development companies will aim at timely completion of your projects at cost-effective rates, ensuring quick time-to-market and helping you boost your ROI. They have the experience in meeting the deadlines and delivering the project expeditiously.
Communication & Support
An experienced iPhone app development company ensures seamless communication with its clients. It values its customers and gives importance to maintaining cordial relations with them. It would provide you continuous support through world-class communication channels, ensuring your issues and queries are resolved promptly. It would also follow a transparent approach, keeping you in loop of the entire development process. You thus get various benefits by choosing a company that holds experience in developing iPhone apps, delivering vivid iPhone apps and ensuring improved bottom-line and enhanced ROI! Semaphore Software is an experienced iPhone app development company, building custom, high-quality iPhone apps for the clients across various industry verticals. Contact us through
info@semaphore-software.com
to get in touch with our creative and proficient
iPhone app developers
!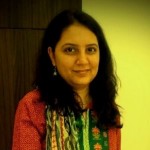 About Disha Kakkad
Disha Kakkad is working with Silver Touch Technologies Ltd. as a Research Assistant. She is Professional, Vibrant and Vivacious, is passionate about writing & reads extensively. She loves to research and writes on various topics related to technology. She is an MBA grad and aims to continue writing informative, captivating and engaging content for her readers.