Choosing the Agile Methodology for Custom Software Development
If you are contemplating to get custom software built for your business, you can consider adopting Agile software development methodology. It is an iterative software development process, emphasizing on simple code, frequent testing, adjusting requirements and goals on an ongoing basis and delivery of functional pieces in parts as opposed to a single large release. Over the past few years, there has been a paradigm shift towards adopting an agile approach to ensure flexibility and respond instantly to changing business needs. This post expands upon the compelling reasons to consider Agile methodology for custom software development.
Quality
By using the Agile methodology, the entire project can be divided into manageable units. This enables the developers to focus on each of the unit individually. The team can efficiently carry out the development and testing process. Testing is an integral part of the project and the developers regularly check the functional parts of the software as it develops. Agile method ensures improved quality as developers can continuously bring the changes after getting clients' feedback.
Collaboration with Customers
Agile methodology involves active user involvement during the entire development process. It is thus a collaborative approach, ensuring client's involvement at each step of the project. A high level of collaboration between the clients and the team helps the developers to understand the clients' requirements in a better way and develop a best-fit solution.
Transparency
Due to high involvement of the clients in the project development process, they get the opportunity to have a say in what is being developed. They can give continuous inputs and suggestions for bringing changes as per their business requirements. This method thus takes a transparent approach to developing tailor made software.
Time-to-market

By using Agile methodology, businesses get the deliverables and features on a timely-basis. No more waiting for weeks and months to get the entire software developed. They can get the basic version of the software with the essential features built quickly, launch them in the market and then include additional features later. This leads to quick time-to-market and improved ROI.
Flexibility
Agile is a flexible method, allowing inclusion of the needed economical or technological changes in the project as and when necessary. This is vital due to the increased competition in the market. During every iteration, the business requirements can be redefined & reprioritized and the development can be carried out in the similar way.
Cost Benefit
Agile is a cost-effective model for development. It eliminates the need of up-front investment as the project is divided into various small phases. The cost of each iteration is predictable and manageable as opposed to the cost of building the entire application, at one go.
Management & Control
Managing and controlling the development process is much easier in Agile model. There are short development cycles. This saves the project from getting out of control. If some bugs or errors are found, they can be addressed quickly. A big project involving development of the entire software can become unmanageable at a later stage. Agile methodology addresses the issues of changing requirements, by incorporating ongoing communication between clients and the
software development company
. Agile is a powerful tool for custom software development as it provides numerous benefits to the clients and helps in building software tailor-made to their exact business requirements. It is a leaner and business-focused model to carry on bespoke software development, ensuring clients' satisfaction. If you are seeking bespoke software development for your business, we will suggest you to consider using the Agile methodology for quick time-to-market and effectively incorporating the emerging technology. Semaphore Software is a leading custom software development company, having extensive experience in Agile software development. Contact us through 
info@semaphore-software.com
to get high-quality tailored solutions developed through the Agile methodology to help you address your changing business needs!!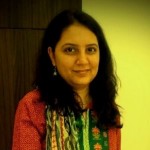 About Disha Kakkad
Disha Kakkad is working with Silver Touch Technologies Ltd. as a Research Assistant. She is Professional, Vibrant and Vivacious, is passionate about writing & reads extensively. She loves to research and writes on various topics related to technology. She is an MBA grad and aims to continue writing informative, captivating and engaging content for her readers.