156 Government Services Go Online with Launch of "Aaple Sarkar"
After the success attained by Aaple Sarkar Application, the Maharashtra State Government's Grievance Redressal Portal in the six districts it was launched in, CM Shri Devendra Fadnavis launched the second phase of Aaple Sarkar on the 67th Republic Day. During the first phase, 46 services under the Right to Service went live; with the second phase, 109 government services have gone live. A total of 156 services can be accessed by the public using this portal.
This citizen centric portal, which allows citizens to file Right to Information, raise grievances, and even lend their suggestions, was developed by Silver Touch Technologies Limited. Apart from the portal, Silver Touch had also developed a mobile app to offer more convenience, transparency and mobility to the citizens, thus improving communication.
The first phase, launched in 2015, witnesses over 24000 grievances, of which 19500 have been redressed. The number of RTS applications registered is about eight lakhs.
"Digital medium has revolutionized the way people engage. It will boost the communication between the citizens and the state. It's time for the Government to ease the concerns of the citizens, by offering them convenience and mobility." Said Chief Secretary Swadheen Kshatriya
The numbers are witness to the fact that digital revolution has indeed facilitated communication between the Government and the citizens.
"We are just half-way through the digital state mission we have started. Our target is to make the state 100% digital with all services going online, by 2nd October 2016. The aim to achieve complete mobility for all the services" Said CM Shri Devendra Fadnavis.
The government is planning on setting up more than 40,000 Aaple Sarkar centers across Maharashtra to offer more digital convenience to the citizens.
About Silver Touch
Silver Touch Technologies Ltd. an offshore web development company and a global IT solution provider, offers a wide range of IT services focusing on Software Development, E-Commerce, Web Design & Development, Search Engine Optimization, Mobile Application Development, IT Infrastructure Management, System Integration, Network Management, Portal Development and more. Accredited with CMMi5, ISO 9001:2008, ISO 27001 and ISO 20000 certifications, it delivers comprehensive software solutions and services of utmost quality by adopting the latest technologies. Headquartered in Ahmedabad – India, it has business development centers at various locations in India including International Centers in US, UK, Australia, France, Sweden and Germany. Having served a broad spectrum of industry verticals, it has bagged many prestigious awards. For more information, visit us at www.silvertouch.com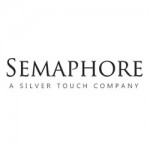 About Admin
Semaphore; A Silver Touch Company has been offering extensive range of services such as Mobile App Development, Website Development, Custom Software Development, Agile Development, Product Development & Support, Legacy Applications Re-engineering, Networking & System Integration services , Data Warehousing & Business Intelligence, Web Design & Multimedia Services and Business Process Outsourcing to the client spread all over the globe. It has been accredited with labels of CMMI 5, ISO 9001: 2008 and ISO 27001 Certification for observing international standards while offering customized solutions.