"Aaple Sarkar" Maharashtra State Government's Public Grievance Redressal Portal with Mobile Apps Launched in Six Districts
Maharashtra Chief Minister Shri Devendra Fadnavis launched 'Aaple Sarkar', the Public Grievance Redressal Portal and Mobile Apps on iPhone, Android and Windows Phone platform on 15th August. As a pilot run, the portal will be activated for six districts- Thane, Pune, Nashik, Aurangabad, Amravati and Nagpur. The portal will be monitored by the CMO, has been designed to address the grievances of the citizens of Maharashtra, and to resurrect transparency between government and the citizens. The first phase launch will allow the citizens of these six districts to lodge complaints over the website and Mobile Applications and gain acknowledgement plus feedback on their complaints. This application has been designed and developed by Silver Touch Technologies Ltd. and possesses three major components- mobile apps, web portal and backend system, which offers complete mobility to the citizens. This portal is directly linked to the Right to Service Scheme. "We are moving towards the e-governance mode with this portal, so that we can offer convenience to our citizens. They can easily resolve matters without visiting the Mantralaya." – Shri Devendra Fadnavis, CM Maharashtra, said during the launch of the portal. The second and final phase of the portal will integrate the remaining districts of Maharashtra to the portal and is planned to conclude by 26th January 2016.
Download the App from App Store
About Silver Touch
Silver Touch Technologies Ltd. an offshore web development company and a global IT solution provider, offers a wide range of IT services focusing on Software Development, E-Commerce, Web Design & Development, Search Engine Optimization, Mobile Application Development, IT Infrastructure Management, System Integration, Network Management, Portal Development and more. Accredited with CMMi5, ISO 9001:2008, ISO 27001 and ISO 20000 certifications, it delivers comprehensive software solutions and services of utmost quality by adopting the latest technologies. Headquartered in Ahmedabad – India, it has business development centers at various locations in India including International Centers in US, UK, Australia, France, Sweden and Germany. Having served a broad spectrum of industry verticals, it has bagged many prestigious awards. For more information, visit us at 
www.silvertouch.com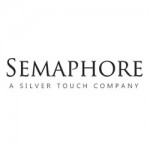 About Admin
Semaphore; A Silver Touch Company has been offering extensive range of services such as Mobile App Development, Website Development, Custom Software Development, Agile Development, Product Development & Support, Legacy Applications Re-engineering, Networking & System Integration services , Data Warehousing & Business Intelligence, Web Design & Multimedia Services and Business Process Outsourcing to the client spread all over the globe. It has been accredited with labels of CMMI 5, ISO 9001: 2008 and ISO 27001 Certification for observing international standards while offering customized solutions.