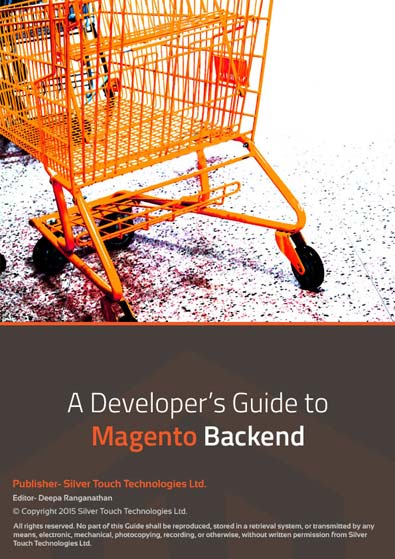 Magento has rekindled e-commerce experience by taking it to a superior level. The platform offers incredible features and functionalities that can help you enhance your store capabilities and ring in more ROI to your enterprise. This e-book offers an understanding of Magento backend and through tutorials gives out ways in which the backend can be customized to enhance the store's functionalities. The e-book formally introduces ways in you can customize Magento core.
This e-book includes
Codes to customize the Magento core codebase, and include extensions as part of the core
Codes to customize the backend of your store
Tutorial on adding featured products to your store through the backend
Get your own FREE copy of the e-book by filling out this simple form.