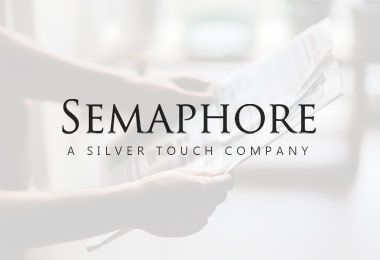 POR Android Application
November 5,2020
Business Needs:
The State of Maharashtra with geographical area of 3,07,713 sq km is having 61,939 sq km as forest area. The State's forest cover is estimated to be above 20% of total geographical area of Maharashtra state. Maharashtra is India's third largest State with 9.36 percent of India's total geographical area which harbor largest biodiversity amongst other states. The state has 6 National Parks and 36 Wildlife Sanctuaries with a total of 15,732 sq km area, amounting to 5.02% of the State's geographical area. Maharashtra has four major Tiger Reserves; Melghat Tiger Reserve (Amravati District); Pench Tiger Reserve (Nagpur District), Tadoba-Andhari Tiger Reserve (Chandrapur District) and Radhanagari-Koyna Tiger Reserve (Sahyadri Tiger Reserve). Maharashtra forest department holds the responsibility of conservation and development of state's forest. Protecting the forest from invaders is the most challenging task handled by MFD. Currently MFD uses single source information provider as their web based system to submit the Preliminary Offence Report (POR) form. This web based system is a fixed system which can only be operated from office; hence MFD is exploring the option of porting the POR form on mobile interface. POR mobile application will help user (Ranger) to take the photograph of the place / object which will be geo-tagged and will be displayed on Map along with MPR data. Also mobile application will function in both offline and online mode, so when network is not available then POR data will be stored in the device memory and when network is available then data will be sent to the backend system directly.
Our Solution:
Silver Touch was involved in Conceptualization, Designing and Development of the Android Application with Geogle Map integration & POR listing with Geo tagged photo.
Benefits:
This application has been developed for Range Officers. By using this application, rangers can add POR, capture geo tagged photos and send it to the officers. Rangers and Admin can view list of PORs added and view image on Google map.
Maharashtra Forest Department will get all the information of particular area by getting PORs and Geo Tagged photos.
Rangers can easily send POR form and Geo Tagged form through mobile application.
In the circumstances of internet unavailability, the POR form will be stored in the device local memory and will be transferred to the DFS server automically on connectivity restoration.
Only technical officer or admin can create the end user login account. So the application proves secure. Rangers can simply login into the application using their credentials. Application doesn't have functionality to create account for new user.
Close
Download Case Study
All fields are mandatory
Please fill in the below details.