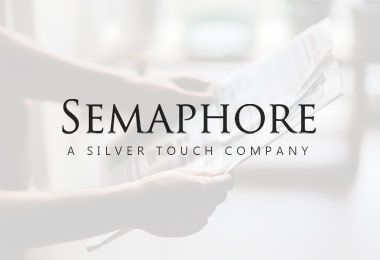 LMS Educational Portal
November 5,2020
The Client:
An education technology company with us its unique and innovative approach helps institutions catering to higher education address the converging needs of the tech-driven parents & students. The client's vision is to help educational institutions excel in their field, and deliver their promises. The client aims to provide innovative educational technology solutions to educators, thus helping them meet the education goals set for the students and offer tech solutions to the complex problems with current and emerging technologies.
The client uses multiple domains to provide the best possible solution to the educational institutions. These technologies include Moodle (PHP LMS), .Net and Java.
Business Needs:
The client needed a solution that would help integrate the existing student portal with the new LMS (Learning Management System) developed with Moodle. The integration would allow transfer of attendance & grades from the Moodel system to the existing portal as well as transfer of courses, student data and enrollment data from the existing portal to the LMS. The client also wanted maintenance and support services for the LMS as well as data integration & Migration services. They required a 'Single Sign-In' option that would allow the users to login to both the LMS as well as the .Net portal at the same time.
Our Solution:
As per the client's requirement, we proposed a SOAP based web service in LMS that would communicate with the online Student portal built in .Net platform,. We have used the SSIS package and stored the procedure to perform the task on .NET server side. For SSO, we have used the CAS package available in JAVA using the tomcat server. Facility of single sign-in has been provided to the users. The users need to sign in only once to access both the LMS as well as the portal. The information on the LMS is constantly updated from the backend portal. A common link exists between the LMS portal and the backend.
Benefits:
By this solution, students and teachers can access the LMS with a single sign-in option.
All the grades and attendance are transferred to the portal automatically at the scheduled time using the solution we have provided.
Students can get all the course wise defined tutorials using the LMS
Students can view all updated information i.e. grade, attendance, & course from LMS. No need to check the CVUE portal
Teachers can update their profile information as well as course information from the LMS portal. They can upload course-wise tutorials via LMS>
Close
Download Case Study
All fields are mandatory
Please fill in the below details.