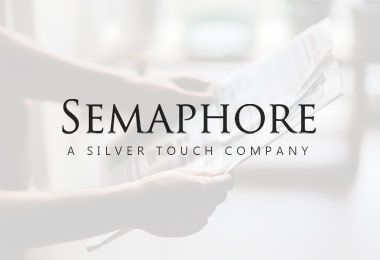 Innovative projects
November 5,2020
Software Services
We deliver custom software applications covering all phases right from implementation to post-production support and continually upgrade and modify them according to the current standards.
Our Software Services Include:
Application Development
Application Support and Maintenance
Application Migration and Modernization
Product Development / Re – Engineering
Quality Assurance and Testing
Consulting Services
Outsourcing Staff Augmentation services
2000+ CLOUR APPLICATIONS
SAP Solution (S4 Hana / R3 / B1)
With an extensive SAP portfolio of 100+ Projects Globally and a thorough understanding of business processes, Silver Touch Technologies works with its customers to uncover their business potentials that drive growth, improves ROI and lowers risk.
Our SAP Services includes:
License Procurement
Implementation
Customization
Training
Support
Hardware Infrastructure (ECC/Hana)
Add-Ons
(HRMS, production, e-commerce integration & more)
125+ SAP BUSINESS ONE IMPLEMENTATIONS
500+ CLIENTS WORLD WIDE
250+ DEDICATED RESOURCES
System Integration
Our integration specialists offer a variety of services ranging from planning to architecture design to actual deployment overcoming challenges in your business processes.
Our System Integration Services Include:
Servers and Storage Solutions (for ERP/HPC/Private Cloud Environment)
Cloud Solution (IAAS, PASS)
Hyper converged Infra Structure-based Private Cloud
Business Continuity Solution (DR/Backup/Mailing)
IT Security & Survelliance
Networking (LAN/WAN)
Managed IT Solutions (AMC & FMS)
Virtualization and Mobility Solutions
IOT solutions
Software Licensing
1000 + SERVERS DEPLOYED 500pb + STORAGE CAPACITY DELIVERED
eGovernance Solutions
We offer new age citizen-centric solutions to the new-age governments by combining emerging technologies; we aim to enhance transparency and responsiveness of the governments. We have two decades of experience in serving the Indian Government.
Our eGovernance Services Includes:
Web Portal Development
B-O-O-T Turnkey Projects
TSP & IITS Solution
Document Management & Archival Staffing Solution
UID Implementation
1050+ eGOVERNANACE PROJECTS 420+ CLIENTS
Innovative Projects
Our SMM Services Includes:
Shark ID : Helps increase your visibility and discover large network.
My Nino : Help ensure your kids are safe even when they're out of sight.
Lime Software : Help customers protect themselves from decisions based on assumptions, not facts.
MY HRMS : Strategic Human Resource Management
Silver CMS : Helps build robust websites with top most infrastructure.
Enterprise Mobile Applications
Our professional team of mobile application developers is capable of delivering quality customized solutions across multiple mobile platforms and meeting the clients' needs on time and budget.
Our Mobile Application Services include:
Native Application Development
Application Development for Android, IOS & Windows
Cross-platform mobile apps for iOS, Android & Windows Phone.
Mobile App Testing on 2000+ Devices
Application Migration and Redesign
1000+ MOBILE APP DEPLOYMENT
500+ OVERSEAS CLIENTS
Close
Download Case Study
All fields are mandatory
Please fill in the below details.