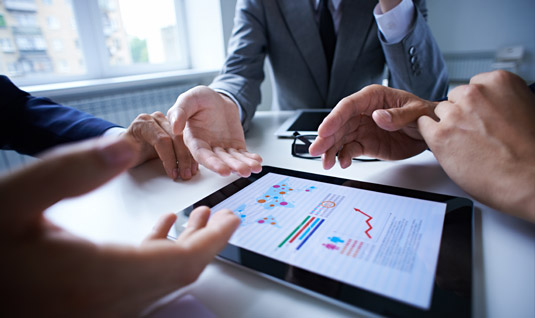 What is Social Media Marketing?
SMM is a process that gain website traffic & increases sales to brand your website. There are various social platforms available such as Facebook, Twitter, Google+, Twitter, etc. that can be used for making promotions.
Silver Touch has the expert team who can build your social media page and grow your brand name. We know that every business requires 100% support of any strong industry, such as Silver Touch. We ensure to provide desired support rates by delivering best social media marketing services to increase traffic to your business. Our full marketing services use traditional marketing strategies to add value to your marketing campaigns.
Our SMM Marketing Process Cycle
We have a marketing channel that comes with power and presence for efficient and strategic execution to drive brand awareness. Also, we ensure to give high ROI compared to your past.
Plan & Publish: We map your content themes and create a plan that works by our team and deliver across various platforms.
Engage & Monitor: Our experts monitor and respond to build customer relationship to engage the customer and generate advocacy.
Report & Analyze: Our Marketing strategy optimizes your rich social data by adding powerful & customized reporting tools.
How do we help to provide end-to-end Social Media Marketing Solutions?
We manage and develop your brand's image
Setting up complete management of campaigns
Publish a stable stream of engaging content
Build a healthy relationship with your audience & brand
Get continuous analysis of campaign reach
We create a community of like-minded & engaged participants
What we Love doing?
Social Media Marketing
Content creation
Engage & Brand
Analysis & Insights
Online Reputation
Creation & Interaction Design
Brand Identity
Web UI/UX
Graphic Design
Marketing
Product Development
Responsive Websites
Social Media Apps
Mobile Apps
Web Services
Digital Marketing
Search Engine Optimization
Search Engine Marketing
Display Marketing
In-app Mobile Marketing
We are great listeners & offer a better area to talk