Top 10 Windows Mobile Apps in 2015
Windows Phone has generated a lot of excitement in the recent months and finally it seems Microsoft has a product that can offer competition to Android and iOS. The slow yet steady growth has led to rejuvenation of the Windows mobile app development industry. 2015 saw many exciting apps make their entry to the Microsoft Store, with some launched earlier come of age. Here, we will take a look at the top 10 Windows mobile apps in 2015.
Trello
If you want an organizational app to improve productivity Trello is the one meant for you. With rich features such as collaboration, integration and a number of viewing modes, it simplifies the task of working as a team!
Get it Now
TranslatorIM

The fact that it can translate to as many as 85 languages puts it ahead of other apps. The easy-to-use feature of this app comes handy for tourists in an alien land and for globe-trotting business executive.
Get it Now
Plex
It is the perfect way to stream personal media from your Windows Phone to any other connected device. This app also allows users to stream remotely when you are physically away from the device.
Get it Now
Flightradar24
This has been prevalent on Android and iOS devices for long, and has finally come to the Windows Mobile. With this app you can track flights in real time and see their exact position adding to the fun.
Get it Now
6Tag
Where Instagram's Windows app failed,6Taga third-party Instagram app, seems to offer relief to the users. The ability to create custom locations and manage multiple Instagram accounts from a single screen makes it a great app.
Get it Now
Adobe Photoshop Express
If you like to brush up your photographs on the go this is definitely the app that you must install. From cropping to color management and fixing problems, the name 'Adobe' is enough to excite you.
Get it Now
Dailymotion
If you want to dump YouTube, this is the best alternative you have on hand as it makes content easily discoverable. You would find millions of videos that are uploaded by users as well as those from the top media outlets.
Get it Now
Storage Cleaner Pro
Windows OS generates tons of cache files that can eat up the space on your smartphone or tablet. This app allows you to get rid of the cache files and recover your treasured GBs with a single tap of the screen.
Get it Now
Poki
Read it later apps have become very popular among users and Poki leads the way. It allows you to drop things into its library that you would want to read later. You can save anything from articles to videos on this app.
Get it Now
Spotify

A must for every music lover, this app allows you to search and stream tracks from among millions of songs in a large library. From creating your playlist to sharing songs you can do a lot with this app.
Get it Now
To make your mark on the Windows platform you need the services of a Windows Mobile App development company and we at Semaphore Software will impress you with our portfolio. If you have any doubts and queries write to us at
info@semaphore-software.com
.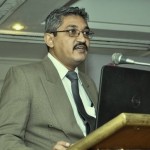 About Himanshu Chudasama
Himanshu Chudasama, an eloquent professional, and an experienced leader, has a deep knowledge in different segments of information technology particularly Web and Mobile Based applications. With a vast experience ranging from project development to management to acquiring and retaining clients, Himanshu Chudasama has acquired both experience and expertise along the way. His love for reading, a strong observation power, and experience ranging in different sectors and industry verticals, help him give out optimum IT driven solutions.