Start Ups, Small and Medium size business groups can use VirtueMart
VirtueMart is an open source eCommerce component designed as an extension of the Joomla Content Management System (CMS). VirtueMart is developed in PHP framework and works efficiently with MySQL as backend database. It is a unique standard for almost all essential online eCommerce applications. The key advantage of VirtueMart is to easily manage the web store's products, categories, inventory and customers from the backend.
VirtueMart provides easy & quick development of both B2B & B2C eCommerce websites with customized theme and template integration for shopping cart. It also supports to assign multiple products to multiple categories with customized discount offers and sales.
VirtueMart supports almost every major merchant accounts for payments and shipping companies that makes the checkout process easy and simple. Adding and editing the products in VirtueMart is as straightforward and simple.
Following are major features of the VirtueMart:
Low Ownership Cost
Availability of Readymade plug-ins
Easy Product Catalog Management
Mobile Friendly Interface
Multilingual & Multicurrency support
Simple Order and Shipping Management
Various Merchant Payment Options available
Search Engine Optimized
Supported by Joomla- One of the largest Open Source CMS
Low Ownership Cost:
VirtueMart is an open source framework so it is available as a free component. Development costs are low as most Offshore companies support the platform. Hosting cost is also very low as there are multiple partners of VirtueMart providing the service at a very low cost. These make VirtueMart a low cost and affordable ready platform for Startups or for Small and Medium size business groups.
Availability of Readymade plug-ins:
VirtueMart has a wide support groups which has developed ready to use plug-ins, components and template extensions. VirtueMart is very flexible and easy to customize. One can find extensions for VirtueMart from its official extension website (http://extensions.virtuemart.net/).
Easy Product Catalog Management:
In VirtueMart, the product catalog is managed through powerful and robust web administrator interface. Administrator can add multiple images and files for a single product. Multiple documents help to better place the product specification and technical notes.
Mobile Friendly Interface:
All the templates and views within the VirtueMart are fully responsive thus friendly for Mobile interface (Smartphone Friendly). Checkout interface is also mobile friendly so that customers can place order and make online payment thought their Smartphone's. As of today it is estimated that 60% of all Online transactions are happening using Smartphone's.
Multilingual & Multicurrency Support:
VirtueMart gives the facility to change the web store's language dynamically. It also displays product prices in various currencies & formats and customers can purchase the product in those currencies. It also shows the price including and excluding taxes. Administrator will manage the web store's currency and language seamlessly from the backend.
Simple Order and Shipping Management:
VirtueMart provides logical flow of placing an order starting from customer registration, filling up billing and delivery information to making an online payment. Both registered and non-registered customers can track their orders and view their previous order history. Thus making the customer experience very smooth.
Various Merchant Payment Options:
For any eCommerce website multiple payment options is the most essential part as without proper support for online payment, a web store is useless. VirtueMart provides multiple payment processing options with a wide range of ready to use payment gateway extension for Authorized.net, PayPal, 2Checkout, eWay, WorldPay and PayMate. One can also extend their web store for other payment processing options by using the respective Payment Gateway API.
Search Engine Optimized:
VirtueMart is optimized framework for easy and simple management of Meta tags for every Product and Category. A SEO friendly URL and Meta Tag ensure easy placement of the pages in Google, Bing, AOL, Yahoo and other search engines. With so much competition around Search Engine Optimization is a must for every product to be well placed in user search.
Supported by Joomla- One of the largest Open Source CMS
As on 7 June 2009, Joomla was downloaded 10 million Times and it is one of the widest used Open Source Content Management System that can be used for various purposes by Small and Medium businesses. Joomla'ss robust architecture and extensibility make it popular among site builders, designers and developers. Joomla provides thousands of special extensions for your web site to satisfy your needs and unique requirements in an eCommerce web store.
Conclusion:
Start Ups, Small and Medium size business groups can use VirtueMart as a ready framework to sell their products online. With Low Ownership Costs, Flexible and easy to use framework, support of a huge community, inbuilt with all web store features and having a very good Customer Relationship Management (CRM) tools to increase the relation between customers and merchants. VirtueMart is a win-win choice.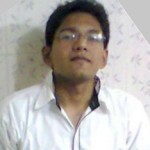 About Dharmesh Shah
Dharmesh works as a Business Analyst. He is analyzing and re-functioning of Mobile Application on various platforms iPhone, iPad, Android, Blackberry, and Windows Phone. He is also doing requirement gathering, proposal preparation and product management tasks. Other than proposal, he is also doing In-House product conceptualization.