MyNiño – Award Winning App for Child Tracking Solution
In the past few decades, crime on children has been increasing considerably. Crimes on child include abuse, and kidnapping violation attacks. Parents are the most worried and effected of this crime that is spreading like wild-fire. Though there are laws and organizations to protect the child rights, it is well said that to take precarious action to protect ones kids while they are out for school, play or on any social/cultural activity.
Following are few facts on crimes against children around the world:
Approximately 5 children die every day just because of child abuse
1 out of 3 girls and 1 out of 5 boys will be sexually abused before they reach age 18
In 2010, 1,537 children died of just because of abusing or neglecting
Every year 1000's children around the world become victims of crime through kidnapping or violation attacks
To protect your children from such type of criminal offenses you have to keep watch on a child's activity and movements especially when they move out of the house. Now the question raised that How to keep track your child's activity and movements?
One way to keep track Your Child is over Smartphone. One of the reasons to track the child over Smartphone is that more than 78% of the teenagers are now-a-days using the Smartphone which is quickly traceable and accessible via internet. Parent can monitor the child activity such as SMS, Calls and Location using a utility App. MyNiño is one of the smart inventions from Silver Touch to track the child activities through Smartphone. MyNiño is a tracking application that was developed with an objective to protect and monitor your child's activities such as Call, SMS and Current Geographical Location over a smartphone.
Amazing Features of MyNiño:
The application supports two languages – English and French
Available for four different platforms – iPhone, Android, Blackberry and Windows
MyNiño application is split into two separate applications – Parent Application and Child Application

Firstly you

need to install Parent App on

parent's device

, which displays various reports coming from child application, that is installed on child device
On Child's Smartphone MyNiño runs in mask mode as one of the items on photo gallery
MyNiño runs effectively on cross-platform scenario, means both Parent and Child phones can be of similar platform or of different platforms
Moreover MyNiño provides Following Functionalities:
1.  Call/SMS/Location Tracking:
App notifies you of any call or SMS that is sent or received on Child phone, at regular, predefined intervals
Along with Calls and SMSs, MyNiño helps to track your child's GPS Location at regular intervals; thus keeping you aware of your child's location all the time
Call/SMS tracking supports for Android, Blackberry and Windows 6 child platform. Functionality is not supported in iPhone and Windows 8 children because of OS infeasibility
2.  Geo Fencing:
Set a geographical virtual boundary called Geo Fencing on child's smartphone and the application alerts you when a child breaks that boundary.
You can set a boundary on locations like Child's School Area, Playing area or at Home when you are outside.
Once setup is completed if your child goes out of that boundary area, then the application will immediately notify you so that you can take an appropriate action on it.
3.

Cusswords

for filtering SMS:
One more useful functionality of MyNiño is to highlight/filter the SMSs by predefined words known as

Cusswords

Those words could be 4 letter words, Sexual intonations, Drugs etc. The messages contained those words will be highlighted with the red mark
So it's easy to filter out the unusual messages sent/received by your child
4. Child Reports Setting:
You can manage all the Child Reports Settings from Parent Application without actually operating upon the child device to receive the child reports at desired time interval
Child activity reports will be sent from Child Smartphone to the Parent Smartphone at regular intervals as per the settings
More functional

 Features of MyNiño:
Displays past Calls, SMSs and Geofencing records in offline mode
Manage Report Notification settings as desired

from

Parent application
SOS Notification – Parent App gets notification alert if the child's Smartphone does not send reports at set intervals
Hide the Child Application icon on child device (only if the child is using Android device)
Facilitates editing photos using various photo editing features in child application
Access to Reports and other functionality from web
Add maximum 20 children under single parent application
With
MyNiño – Multiplatform Child Tracking Solution
you can easily keep track
on
your child's activities and movements through a Smartphone. So if you find something wrong with your child as an example Child's current location at night bar, Child receives unusual messages from unknown numbers etc. Then you can take quick action. You can download the child application from the
MyNiño Official Website
. The Parent application can be easily downloaded from
app store
of
iPhone, Android, Blackberry and Windows.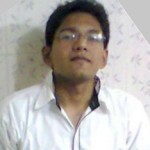 About Dharmesh Shah
Dharmesh works as a Business Analyst. He is analyzing and re-functioning of Mobile Application on various platforms iPhone, iPad, Android, Blackberry, and Windows Phone. He is also doing requirement gathering, proposal preparation and product management tasks. Other than proposal, he is also doing In-House product conceptualization.